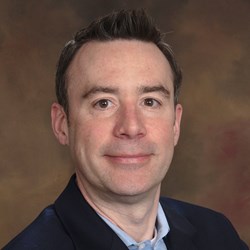 We knew if we built a site with the best products, and offered a great customer experience, PupLife had a chance to be the go-to destination for dog lovers. Ten years later, we're still going strong.
Holland, Michigan (PRWEB) August 21, 2013
Online retailer PupLife Dog Supplies is celebrating 10 strong years in the e-commerce business on September 1st. The Holland, Michiga- based company has grown from a small 50 product website to a true multi-channel e-commerce operation recently named to the Second 500 Guide by Internet Retailer Magazine.
An operation that started in the basement of their north side Chicago home quickly grew into a busy full-time career for Eric Houtkooper and his wife, Leslie, back in 2003. The couple decided to start PupLife after they rescued a malnourished dog, named Daisy. "We wanted the best dog supplies for her but we ended up having to buy from 10 different stores," said PupLife President and co-Founder, Eric Houtkooper. "We realized that there was a great opportunity to build one central, online store that had all the best items for the family dog: the healthiest dog food, the coolest designer dog collars and the best dog beds - everything in one place. We knew if we built a site with the best products, and offered a great customer experience, PupLife had a chance to be the go-to destination for dog lovers. Ten years later, we're still going strong."
PupLife prides itself on the quality, design and functionality of its product selection. Focusing on items that offer benefits for dogs as well as offering a design component for pet owners has helped PupLife succeed over the years. Designer dog collars, unique dog I.D. tags and stylish gifts for dogs keep customers coming back. PupLife features a wide variety of personalized items as well, including personalized dog collars, monogrammed dog beds and even custom made dog bowls and treat jars.
Quality is key to PupLife's product mix. "We offer pet owners items that are not only beneficial for dogs and cats, but are also made here in the USA by small independent manufacturers," said Eric Houtkooper. PupLife sources original products from a variety of private, family owned businesses. "Smaller design shops come up with the coolest products, and we love featuring them on the site before they are discovered by the big box stores," company CEO Leslie Hayes-Houtkooper says. "Most of our items are made in America and really try to help family-owned businesses grow. Many manufacturers seek us out, and we partner with them to get their products into the market place. We're very proud of that."
To celebrate PupLife's tenth anniversary, the company is offering a 10% off storewide promotional code (excluding Miele products and gift certificates) throughout the entire month of September. "It's our way of saying thank you to our customers and their four legged friends," remarked Houtkooper. "A ten percent off storewide discount for an entire month is truly unprecedented, but we're very grateful to our customers. We know that many dog owners will use that code to pick out something special for their pet." In addition to the discount code (available at PupLife.com), the site is also offering free shipping on orders over $75.
About PupLife
After 10 years online, PupLife continues to be one of the fastest growing e-commerce sites in the pet sector. PupLife offers an array of products, including dog toys, dog feeders, designer dog crates and much more. PupLife is the place where conscientious dog owners can find the best products on the market. PupLife's mission is to provide pet owners with the finest products in the market, along with reliable information and superior customer service. As a business, PupLife strives to promote ethical treatment of animals, and encourage compassion and responsibility toward our pets. Best of all, after 10 years of service PupLife is honored to celebrate the incredible bond between humans and dogs.