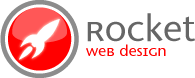 Rocket Web Design offers top quality websites at a very affordable price.
Salt Lake City, Utah (PRWEB) August 20, 2013
What to expect from RWD?
The professional grade web design packages with lead capture that are offered from RWD are a smart way to better any business. Not only are the services that are offered extremely affordable, but they also come with quality graphics and designs that will help better promote any business. These low cost web design packages offer business owners a chance to use a professional-quality site for their business to the fullest potential, but for a fraction of the cost of other design firms. All clients of RWD also receive a new logo custom designed for their business when signing up for a custom lead capture design package. With the prices that are offered and the perks that come with the design packages, it is no wonder business owners are raving about the quality service and work that was provided to them from RWD.
What other services are offered from RWD?
While being strongly recognized as a top provider for affordable business websites, RWD also offer professional marketing services. They provide their customers the opportunity to sign up for top notch marketing to bring them more traffic to their sites. Along with receiving a new logo and lead capture services, RWD can offer quality SEO services to promote the business and bring in more traffic. This traffic generates more business, and converts more leads into sales. RWD offers many other services aside from their low cost web design—services that can bring in more business and help make their clients' companies more profitable.
How can getting a custom website design from RWD be beneficial to one's business?
For big or small business owners, it is important to have a website that is visually pleasing and easily interactive. The site should be a place that potential or existing clients find aesthetically pleasing and easy to navigate. The lead-capturing sites that are offered from RWD are extremely interactive and user friendly. Each RWD-designed custom page comes complete with "calls to action", such as e-mail forms, phone numbers, and addresses, available for every page. The interactive features available with the low cost web design help cement lead capturing, giving businesses that implement RWD's custom website designs a definitive leg-up on those that don't. This feature, along with the new logo offered and the custom, professional-grade graphics, give the site visitors a sense of security on the website. Trusting the business allows the visitors to stay on the site long enough to provide the business with contact information. Leads are much more easily converted if the website is professional in appearance and easy to navigate. RWD can offer quality packages to make any website look proficient with quality graphics and designs at an affordable price. RWD can help any business get a quality designed website at price that satisfies both parties.
For more information on lead capture software and affordable web design, visit Rocket Web Design online at: http://www.rocketwebdesign.com/.