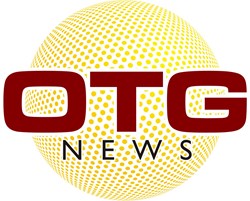 Thomson, IL (PRWEB) August 19, 2013
Home fires can be some of the most devastating events to happen to a family. In a matter of minutes, all a person's worldly goods can be completely destroyed (http://www.ready.gov/fires ). For preppers or people living in rural areas, a fire can be even more disastrous as the fire department may not reach the blaze in time. A new article featured on Off The Grid News, How To Survive If You Cannot Call The Fire Department, tells how to prepare for and fight fires to protect one's family and belongings.
The author begins with a worst case scenario, envisioning an instance when the fire department might not be able to help. She states, "Transformer fires are not uncommon during seasonal storms and pose a grave threat to both property and human life. A solar flare or EMP attack would most likely result in not only the destruction of transformers along the power grid, but cause fires to the electric poles—which would then quickly spread. Vehicles manufactured after the early 1950s have electrical systems which would also be destroyed by an electromagnetic pulse. Not only would citizen vehicles refuses to start, fire trucks would no longer be able to roll to the rescue."
For homesteaders in wooded areas, the danger can be even greater. "Fires can double in size approximately once every 30 seconds to a minute," she explains. "According to my rural firefighter husband, brush fires can be the most deadly. Dry brush and trees will be caught ablaze quickly and shifts in the wind can take you from a point of safety into a death, even though you have not taken a single step."
The article recommends several tools to keep on hand in the event of an emergency, such as smoke detectors and extra batteries kept in a Faraday Cage in case of solar flares, multiple fire extinguishers, baking soda and bunker gear, which is what firemen wear and can be purchased more economically second hand. SCBA gear will protect against inhaling too much smoke and, though expensive, it might just give one enough time to escape from a blaze. The article also suggests building using non-flammable materials and taking basic 40-hour fire preparedness classes.
Fires can be devastating, and in a worst-case scenario where the power grid is gone, they can be deadly. Taking basic precautions can save lives and the supplies one needs to survive.
Off The Grid News is an independent organization devoted to providing practical information about living today and in light of the challenges of the future. The news team looks for the truth beneath the facts of the top news stories and how they will affect your life.