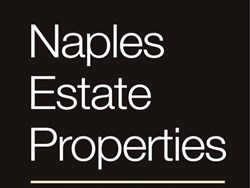 Naples, FL (PRWEB) August 20, 2013
Naples Estate Properties is proud of its exclusive affiliation with Christie's, and wants their clients to learn more about Christie's, a name recognized throughout the centuries. Christie's is so much more than an art auction house; although its name speaks of extraordinary auctions, unparalleled and unique services, Christie's offers much more.
Christies Education provides a team of art-world experts, academics and practitioners, in London, New York and Hong Kong to educate art enthusiasts of all ages and interest levels. Christie's Education offers exceptional courses in History of Art and Art-World Practice. These courses provide a solid foundation to anyone who desires the finest education in the art world.
Their full-time courses in London and New York allow students to explore the museums and galleries located there and offer special study trips to Europe, USA, and China. Their courses can provide exposure to a plethora of exciting career paths in both the public and private sector of the art world ranging from creative art roles to the business side of the industry.
Modular Art Business courses are available in London and New York. Both courses offer a flexible evening program for those wishing to gain an in-depth knowledge of all aspects of the art business and can lead to a Christie's Foundation Diploma and Advanced Diploma in Art Business for both art professionals and newcomers to the field.
Christie's Education London is associated with the University of Glasgow offering a full range of undergraduate and postgraduate courses leading to degrees awarded by the University. Courses include the Arts of China, the Arts of Europe, Modern and Contemporary Art, and Art, Style and Design. This year, a new option in Art, Law & Business within their Postgraduate courses will allow students to explore the ethical and commercial side of art-world-practice.
Christie's Education New York is a degree-granting institution accredited by the New York State Board of Regents. Their Masters Program in History of Art and the Art Market: Modern and Contemporary Art is registered with the New York State Education Department. A part-time Certificate option in this field of study is also available.
In Asia, Christie's Education offers short introductory courses in Hong Kong, covering subjects related to art and collectibles from both historical and market perspectives. These two or three day courses are in English and in Putonghua, and feature both Christie's staff and industry experts as lecturers. Christie's Education is also working with China Europe International Business School (CEIBS) to offer a new course on Global Art Market: Collecting & Investment.
From wine to opera, arts of China to jewelry, Christie's Education offers a variety of courses to help those interested follow their passion. With evening and day courses lasting from a single day to an entire term, there are short courses to fit within any schedule.
Interested in following an unrealized passion around the world? International study trips, escorted by a Christie's expert, are also available.
For further information on Naples Estate Properties' real estate services, please call 239.262.0022 or visit Naples Estate Properties' Corporate Office, 296 14th Avenue South, Pettit Square, Naples or on the Internet at http://www.naplesestateproperties.com/.