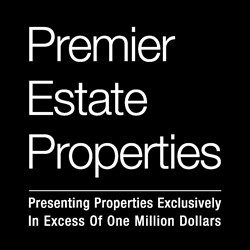 Boca Raton, FL (PRWEB) August 20, 2013
It is that time of the year again for the seventh annual REAL Trends and The Wall Street Journal's 2013 Top Thousand award to be announced. Each year a combination of individuals and agent teams are chosen to be awarded the prestigious honor of being named in the top one thousand agents in the United States. In an industry with over one million actively working professionals to be chosen, as one of the Top 250 in any of their four divisions, is an incredible honor.
The awards are broken down into four divisions: Individuals by Sides (Number of Closed Transactions), Individuals by Volume (Dollar Amount of each Transaction), Teams by Sides, and Teams by Volume. To determine the rankings, a team of professionals rely on capturing accurate comprehensive data and ensuring that all verification comes from third-party qualified sources.
Premier Estate Properties is proud to announce that a number of their Broker Associates and Agent Teams have been among the top named. Please help congratulate the recognized individuals.
Pascal Liguori of Delray Beach (Top 250 by Volume)
Julie Jones of Fort Lauderdale (Top 250 by Volume),
Scot Karp of Boca Raton (Top 250 by Volume)
Carmen D'Angelo/Gerard Liguori/Joseph Liguori Team (Top 250 in Team Sales)
Cindy O'Dare/Clark French (Top 250 in Team Sales)
Each and every one of the Broker Associates, Estate Agents, and individuals working for and with the company bring a unique element to the business. Premier Estate Properties are delighted to have each and every one of them a part of the Premier family.
For further information on Premier Estate Properties' real estate services, please call 866-281-3884 or visit Premier Estate Properties' Corporate Office, 800 East Palmetto Park Road, Boca Raton, FL or on the Internet at http://www.premierestateproperties.com