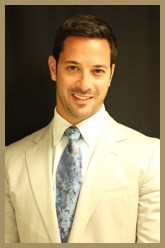 Platic surgery is an incredibly dogmatic field...compare my results to any other gallery...you will not find similar gently sloped shapes that could pass for perfect natural breasts.
Miami, FL (PRWEB) August 20, 2013
Dr. Rian A. Maercks, Miami's rising star of innovative natural appearing plastic surgery, never felt that breast augmentations offered patients acceptable results. This perfectionist was always unwilling to offer conventional techniques in his young but thriving private practice. "Dual-plane or sub muscular techniques never made any sense to me. We are trained to place an implant with its inferior pole unsupported and covered with thin weak breast tissue and skin and the top of the implant with a strong muscle with constant tone that almost universally results in a 'down and out' appearance."
Maercks overcame these aesthetic problems by developing what is now called the Cold-Subfascial Breast AugmentationTM." This unique technique harnesses the body's own strong tissue called fascia to not only support the breast implant but also to shape the implant ideally and divorce it from the distracting movements of the pectorals major muscle. Maercks explains, "it's like having a perfectly shaped support bra inside the breast!"
Although initial acceptance was slow, The Maercks Institute now has patients flying in from the corners of the world to benefit from this leap forward in breast aesthetics. The buzz has certainly started and penetrated into opinion discussions of other plastic surgeons online. The reception is anything but friendly. One surgeon writes, "Give the "Cold-Subfascial" Implant Revision - the Cold Shoulder" another explains that the subfascial plane does not exist and that this named procedure is nothing but a gimmick (realself.com)." Other surgeons write, "subfascial breast augmentation offers nothing more than a sub glandular coverage: (realself.com).
Dr. Maercks laughs when asked about these comments replying: "plastic surgery is an incredibly dogmatic field. All of us are taught that dual-plane breast augmentation is the only way unless there is a sufficient amount of superior pole tissue in which case sub glandular is acceptable. In reality none of these techniques offer the control or support necessary for an aesthetically acceptable result. Transaxillary subfascial breast augmentation was published in 1976 and the dogmatic forces of the mainstream still have plastic surgeons reacting like this is a radical and unacceptable procedure! Compare my results to any other gallery of breast augmentation results and you will not find similar gently sloped shapes that could pass for perfect natural breasts and you will not find the 'down and out' look in any Cold-Subfascial patients!"
The transaxillary subfascial plane in breast augmentation was published over thirty years ago with the claim that the fascia was very important for supporting the implant (Wright JH, Bevin AG. Br Journal Plas Surg. 1976;58:429-433). The technique was popularized over ten years ago by Dr. Ruth Graf, a Brazilian plastic surgeon and one of Dr. Maercks' mentors. Dr. Graf's study from 2003 concluded "There are additional benefits using this technique; these include avoiding implant deformation or distortion (as seen in the retromuscular position), leaving additional soft tissue between the implant and the skin, and minimizing implant edge prominence (inherent to retroglandular placement). These technical details lead to fewer patient complaints (http://www.ncbi.nlm.nih.gov/pubmed/12560720). Just a few months ago, a Turkish group published a study concluded that subfascial breast augmentation created a more natural appearing result with decreased risk of drooping and capsular contracture and excellent hiding of the implant edge (http://journals.lww.com/plasreconsurg/Abstract/2013/05000/Transaxillary_Totally_Subfascial_Breast.43.aspx ).
Despite these impressive studies and well documented strain and tension analysis of the fascia, plastic surgeons continue to claim that the fascia "does not exist" or "is too thin to be of value" (realself.com).
Although the world of conventional plastic surgery does not appear ready to embrace the subfascial plane, Dr. Maercks flatly refuses to use any other technique. "I saw the incredible results that Dr. Graf delivers and decided to take it one step further by completely preserving the fascia without any burning or vaporizing surgical devices. Now I am truly able to tell patients that it is my design that dictates implant shape not the implant alone." It appears that it will be a long road to mainstream acceptance, but for now, those in the know have the option of achieving perfection from their breast augmentation at The Maercks Institute!