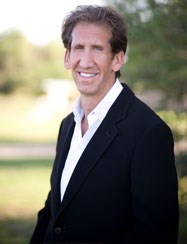 Clearwater, FL (PRWEB) August 19, 2013
Dr. Stephen Kobernick offers laser gum surgery to expecting mothers who are suffering from gum disease. Oral infection left untreated can lead to bleeding gums and other innocuous-seeming symptoms, but these could be the first signs of a potentially serious condition including complications during pregnancy. As a preventative health care measure, patients who may be suffering from gum disease and are expecting should consider laser gum surgery. Dr. Kobernick is a periodontist at The Art of Periodontics who is certified to perform Laser Assisted New Attachment Procedure (LANAP). LANAP uses the first FDA-cleared laser procedure designed for gum disease treatment.
The PerioLase MVP-7™ used during LANAP is a highly sophisticated laser that is designed to remove tissue damaged by gum disease while preserving healthy tissue so that it can easily reattach to the roots of teeth. Not only can laser gum disease treatment prevent tooth loss, but it can also prevent overall health issues from occurring as a result of gum disease.
A potential result of leaving gum disease untreated is low birth weight in newborn babies. When an expectant mother has an advanced case of gum disease, her overall health is affected. When a woman has an infection like gum disease, it can result in improper growth of the baby while it is in the uterus. When babies are born with low birth weight, they are at a greater risk for complications than babies born at a normal weight. These complications include potential gastrointestinal problems and respiratory problems. Preventative treatment of gum disease could help reduce the risk of low birth weight babies.
Dr. Kobernick encourages women who may become pregnant to pay close attention to the symptoms of gum disease. These symptoms may include bleeding gums, sensitivity, inflammation and redness of the gums. Because treatment of gum disease may be important for the health of future babies, women who may become pregnant should seek laser gum surgery or another treatment method to ensure good overall health. LANAP is considered by some experts to be less invasive than older cut-and-suture methods. Patients who undergo LANAP often experience shorter healing periods and less discomfort than patients who are treated with traditional methods.
Patients who are experiencing the symptoms of gum disease may want to learn more about treatment options. Visit http://www.Clearwater-periodontist.com for additional information.
About The Doctor
The Art of Periodontics is a periodontal practice offering patients personalized dental care in periodontics, laser therapy and implant dentistry for Clearwater, Florida. Dr. Stephen Kobernick received his Bachelor of Science from University of Delaware in 1984; his Doctorate of Dental Surgery from University of Maryland School of Dentistry in 1988; a Certificate of Periodontics and Implantology from University of Alabama School of Dentistry in 1990; and completed extensive training at the Institute of Advanced Laser Dentistry. Dr. Kobernick is part of the one percent of dental professionals offering the FDA cleared laser procedure for gum disease treatment. To learn more about Dr. Kobernick and his dental services, visit his website at http://www.clearwater-periodontist.com and call (727) 386-7092.