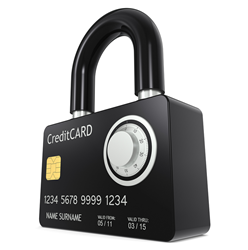 pcipolicyportal.com. The PCI SAQ experts. Call today at 424-274-1952.
Austin, TX (PRWEB) August 20, 2013
pcipolicyportal.com offers comprehensive PCI SAQ certification D help for merchants and service providers throughout North America. Download the industry leading PCI Policies Packets which contain everything needed for becoming PCI DSS compliant. Merchants and service providers storing cardholder data are required to undergo – at a minimum – Self-Assessment Questionnaire (SAQ) compliance with SAQ D, one of the most comprehensive of all the questionnaires. Taxing, grueling, and time-consuming, these are just a few of the phrases used to describe the SAQ process – all the more reason to seek the trusted advice of pcipolicyortal.com when it comes to PCI SAQ D certification help.
Since 2009, pcipolicyportal.com has helped thousands of merchants and service providers in becoming compliant with the Payment Card Industry Data Security Standards (PCI DSS) mandates, thanks to expert consulting services and industry leading PCI Polices Packets. The PCI Policies Packets – available for immediate download – contain the following essential documents necessary for achieving PCI DSS compliance in an efficient, transparent, and cost-effective manner:

Section I: Detailed, step-by-step process for achieving PCI SAQ D compliance; Written by payments experts with a focus on merchants and service providers who need clear and concise directions for PCI DSS compliance
Section II: Policies and procedures developed specifically for PCI SAQ D compliance as mandated by the PCI DSS standards
Section III: In-depth PCI DSS information security manual as mandated also by the PCI DSS standards for PCI SAQ D compliance
Section IV: Certificate of compliance to be self-awarded upon successfully meeting all requirements for PCI SAQ D compliance
Call the experts at 424-274-1952 for comprehensive PCI SAQ certification D help, or for assistance with any of the other PCI DSS Self-Assessment Questionnaires, such as SAQ A, B, C, C-VT, or P2PE-HW.