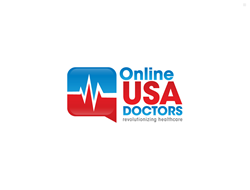 Online USA Doctors has created a revolutionary, state of the art approach to female health promising to improve women's health overall.
(PRWEB) August 20, 2013
Online USA Doctors has created a new approach to women's health through a multi-faceted clinical approach utilizing the most recent clinical medical journals and by formulating customized prescription-grade medications that are specific to females, all of which promises better female health overall.
As a leader in the $11.6 billion virtual doctor industry, OnlineUSADoctors.com has designed a cutting-edge, cost-effective medical model which addresses women's health conditions using diagnostic techniques, personalized medical care and customized alternative health supplements. The virtual doctor industry provides a solution to skyrocketing health care costs and decreased cost-efficiency by offering first-level medical support with groundbreaking and innovative technology at a price thousands of times less than the cost of urgent care and emergency room support. Since women's health issues are easily diagnosed and addressed with routine medical treatment, the virtual doctor industry is perfectly positioned to provide medical care for these conditions.
Most women's health problems stem from hormonal imbalances, with millions of women suffering from these conditions. Although difficult to detect, hormonal imbalances are easily diagnosed with simple tests and treated with routine medical care, including nutritional and lifestyle counseling. For these reasons, traditional in-person medical treatment is an extremely costly way of treating these imbalances. As a diagnostic technique, OnlineUSADoctors.com has created the My OnlineUSADoctors Health Quiz, an M.D.-designed health quiz which uses the latest medical research to analyze responses to personalized questions. This Quiz often diagnoses underlying conditions which have not been previously addressed, including hormonal imbalances.
OnlineUSADoctors.com uses this quiz, along with virtual doctor's appointments and medical counseling via e-mail, to provide personalized and economical treatment for women suffering from hormonal imbalances. OnlineUSADoctors.com also offers prescription-grade alternative health supplements specially formulated to treat hormonal imbalances and other common conditions. Many studies have shown that some natural substances can assist with hormone imbalances. For example, vitamin B6 and an herb called Vitex can help to lower high estrogen levels, while herbs like Angelica can help to improve the effects of low estrogen levels. OnlineUSADoctors.com has created proprietary herbal formulas, available only through OnlineUSADoctors.com, to address these conditions.
Hormones are chemicals that send signals between cells in the body, regulating everything from a person's blood pressure to how well they sleep at night. Hormonal imbalances are caused by triggers such as environmental toxins, diet, stress, adrenal and brain dysfunction, and thyroid problems. They lead to illnesses such as PMS, poly-cystic ovarian disease, and menopause. They can interfere greatly with a woman's mental and physical health and adversely impact her day-to-day life. Affecting women of all ages, these imbalances can cause symptoms such as low libido, mood changes, weight gain and yeast infections.
As one of the only full-service telemedicine and medical health insurance alternative platforms available in the U.S., OnlineUSADoctors.com offers premier medical care services to female consumers looking to obtain top-notch medical care on a budget. For a monthly subscription rate, OnlineUSADoctors.com patients have access to 3 phone or video conferences annually and unlimited e-mail contact with board-certified online doctors who can answer their medical questions, discuss their concerns, and diagnose their conditions. Depending on the assessment, doctors may choose to order laboratory tests, prescribe medication or refer the patient to a local physician for follow-up care.
ABOUT THE ORGANIZATION
OnlineUSADoctors.com is one of the only full-service telemedicine medical health insurance alternative platforms in the U.S.A, providing routine medical care to consumers at an affordable price. For a monthly subscription rate, consumers have access to unlimited doctor's questions, 3 doctor consults, and medical services, including the use of prescription-grade alternative medicine supplements exclusive to OnlineUSADoctors.com. Individual, couples, and family rates are available, with the opportunity to purchase corporate memberships for employees. Through these cost-saving measures, OnlineUSADoctors.com cuts the annual cost of health coverage for consumers by an estimated minimum of $2,000 per person.
Contact: Julie Wright, President
Online USA Doctors
(855) 872-0012