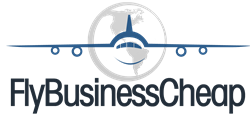 San Francisco,CA (PRWEB) August 22, 2013
Pick a destination and FlyBusinessCheap.com will now recommend the best airline company to fly with in conjunction to which lounges are rated the highest at any given airport. Flying luxury class definitely has its perks in terms of in flight comfort and service, however many potentially new costumers often overlook the added benefits that come standard with business and first class international air fare. The vast majority of airline companies include customary access to business or first class lounges for those who are flying luxury class internationally; some however are better than others and FlyBusinessCheap.com is here to make sure travelers have the best overall luxury experience.
Flying business class with Qatar Airways to London will lead travelers to the number one voted business class lounge in the world. Entering the Qatar Airways London Heathrow Premium lounge is an experience more akin to a 5 star hotel than it is a lounge, travelers have the luxury of indulging in a gourmet dining experience or choose ingredients of their liking from an extensive delicatessen that features organic selections from all around the world. May the traveler feel fatigued and in need of some reviving, the London Heathrow generously offers private showers that feature their own spacious area complete with heated floors and all the amenities that one would expect at any 5 star facility. A business class fare to London with Qatar Airways starts at just $2,873 with FlyBusinessCheap.com
Flying first class only ups the comfort levels to new frontiers of luxury. Embark in a first class outing with Lufthansa to Frankfurt airport and extravagance will become the word of the day. From the moment of landing, first class passengers are whisked off the plane before all other passengers for a private ride to the terminal in a Mercedes Benz limousine. Lufthansa's first class lounge in Frankfurt is ranked number one in the world, so expect all services to be nothing short of 5 star quality. Guests of the first class lounge may spend their time pampering themselves with world class dining, take a nap in one of the day rooms, or take a nice shower after visiting the spa for a massage. In the case of a connecting flight, travelers may visit Lufthansa's first class terminal which features all of the lavish comforts of the lounge in addition to offering a private attendant that will remind the guest when it is time to board along with an escort directly to the plane in a Mercedes Benz limousine. Prices start at just $3,475 for Lufthansa first class flights to Frankfurt when booking with FlyBusinessCheap.com
A luxury flight entails so much more than the fight itself and FlyBusinessCheap.com is here to bring the lowest prices on any and all international luxury flights.
FlyBusinessCheap.com absolutely guarantees the lowest fares on the market for international first & business class flights and they work exclusively with the world's finest airline companies.
Give them a call and you will be routed directly to one of the 100+ luxury flight specialists available in any one of three office locations in San Francisco, New York, or Chicago.
Look no further than FlyBusinessCheap.com for the easiest, fastest, no hassles discount luxury flights.