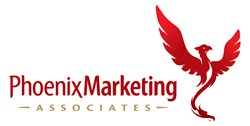 Phoenix, AZ (PRWEB) August 20, 2013
Phoenix Marketing Associates (PMA), one of the nation's leading entertainment marketing and public relations firms, was recently engaged by chef Eric Osburn of Centurion Restaurant to assist in general promotion and public relations duties.
Centurion Restaurant is a quaint restaurant with a Roman Statue that stands guard at the entrance on Roosevelt Square in Downtown Phoenix. A small patio welcomes you, inside you'll find a restaurant/bar for the most intimate gathering or business luncheon. The menu consists of European-inspired and eclectic dishes ranging from spinach stuffed with Brie and grapes for a starter, to wood stove fired pizza to Portuguese Fish stew and rack of lamb.
PMA has been tasked with "PR'ing the Chef" via television appearances and foodie events throughout Phoenix, showcasing Centurion's unique cuisine which features a Top 10 dish in Phoenix via famed critic, Howard Seftel.
About Phoenix Marketing Associates:
Phoenix Marketing Associates works with small to medium sized businesses across North America to provide targeted and results driven marketing solutions on a contract basis within any budget. Their consultative approach allows for a thorough needs analysis which translates into an effective marketing and PR strategy that saves their clients time and money while providing maximum exposure.
By assigning a team of qualified professionals to each individual situation and utilizing the most current communication and online demand generation technologies, Phoenix Marketing Associates enables businesses to achieve Fortune 500 results on an entrepreneurial budget. For additional information, please visit http://www.PhoenixMarketingAssociates.com
XXX
Media contact:
Christine Holtz
Phoenix Marketing Associates
602-282-0202