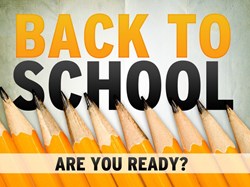 This confirms that using promo codes is a major trend for shoppers.
Los Angeles, CA (PRWEB) August 20, 2013
Bluepromocode.com, a leading marketplace for coupons and deals, today announced the results of a newly commissioned study. The study was sent to 100 current college students across the county and asked randomized questions about their shopping behavior and social media habits.
Highlights of the findings include:

85% of college students used a coupon code to buy something online
Men carried 27% more credit card debt then women (average debt was $1,450)
For social use, men and women have dramatic differences in daily use:
o Instagram and Snapshat are the most popular networks for women, other than Facebook, suggesting more desire for privacy and photo-driven communication.
o Twitter remains most popular for Men behind Facebook

Men rented textbooks far less than women – just 29% for men compared to 60% for women when saving money for school
85% of college students are using promo codes, which is nearly double the number of US general population at only 48% according to a recent study conducted by Ipsos Public Affairs on behalf of Offers.com. "This confirms that using promo codes is a major trend for shoppers, especially among the younger population," said Michael Quoc, CEO of BluePromoCode. "Shopping with promo codes is quickly becoming a cornerstone in consumer shopping behavior."
In addition to these results, the study found that 70% worked a part-time job and 65% asked their parents for money in order to save cash for school. It also showed that the far majority, 63%, were against the NSA's data collection methods for anti-terrorism. More questions regarding dating habits and texting-and-driving habits were asked and the full results of the study are available at reports.bluepromocode.com.
The full study with more in-depth results can be found at reports.bluepromocode.com. For the latest coupons for back-to-school shopping at retailers such as Kno.com, Textbooks.com, Amazon.com, and more visit http://www.bluepromocode.com
About BluePromoCode.com
BluePromoCode, based in Los Angeles, is a leading coupon search engine used by millions of consumers to help them save the most money on their purchases. The website partners with 12,000 retailers to bring over 100,000 coupons to its users and its editors hand-check coupon codes to ensure the highest quality ones rise to the top. BluePromoCode also offers personalized emails so members can receive the best deals for the brands they love directly in their inbox. Learn more at bluepromocode.com.
Survey Methodology
In August 2013, Zipfworks commissioned a study to analyze consumer trends and shopping behavior for weddings. Zipfworks surveyed 100 U.S.-based consumers who are currently enrolled in college for a quantitative study with SurveyMonkey. Questions were randomized and related to their specific spending and interest habits while in school. Participants were provided non-cash incentives for their participation.
Bluepromocode.com is a registered domain of Zipfworks LLC. All other domains, names and trademarks mentioned herein are property of their respective owners.