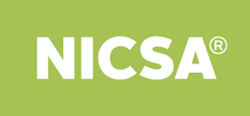 McLean, VA (PRWEB) August 21, 2013
NICSA and Money Management Executive are pleased to announce the winners of the 2013 NOVA Awards. To be honored at the 2013 NICSA General Membership Meeting on September 20, 2013 in Boston, these awards recognize outstanding service, leadership and innovation within the fund operations industry.
Nominated by their fund industry colleagues, this year's winners were chosen by an independent judging panel of distinguished industry leaders who blindly scored each submission to determine a winner for each of the following award categories:
CREATIVITY IN MARKETING OPERATIONS
Winner: Putnam Investments
Honorable Mention: Gregory Bassuk, Chief Operating Officer, IndexIQ
INNOVATIONS IN BACK OFFICE EFFICIENCIES
Winner: OppenheimerFunds Intermediary Services
Honorable Mention: SEI – Investment Manager Services
INNOVATIONS IN CUSTOMER SERVICE
Winner: FundVisualizer, Putnam Investments
Honorable Mention: Janus Capital Group - Team CVS: Craig Brown, Ginger Fanning, John Urosevich
VISIONARY LEADERSHIP
Winner: Jim Tracy, Morgan Stanley Wealth Management
Honorable Mention: Charles Rizzo, John Hancock Funds
"Each year, the NOVA Awards program highlights NICSA's commitment to innovation and achievement within the global investment management community through the recognition of industry leaders who have set their organizations apart by exemplifying outstanding service, embracing new technologies and streamlining back office processes," said Fred Naddaff, Chair, Board of Directors, NICSA.
If you are interested in learning more about the NOVA Awards or attending the 2013 NICSA General Membership Meeting, visit: http://www.nicsa.org/gmm2013 for more information.
About NICSA
NICSA is the leading provider of independent education and networking forums to professionals in the global investment management community. It is a network of nearly 10,000 business professionals from within the investment management industry and the firms that support the industry, including mutual fund complexes, investment management companies, custodian banks, transfer agents and independent providers of specialized products and services. The Association consists of corporate member firms with offices operating in major financial centers around the world. Membership fees are surprisingly small, yet the benefits of membership are anything but. NICSA offers the most comprehensive range of services in the industry, allowing members to learn, network and share best practices locally, nationally and globally. Visit http://www.nicsa.org.