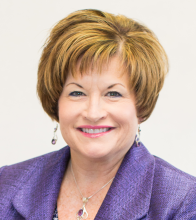 Chantilly, Virginia (PRWEB) August 21, 2013
Deedee Collins, Executive Director of Special Aerospace Security Services, Inc. (SASSi) and National Security Training Institute (NSTi), was selected as the Vice Chair, National Defense Industries Association Industrial Security Committee (NDIA/ISC) in August.
Deedee Collins has over thirty years of experience in a wide array of fields to include organizational consulting and facilitation, human resources, and industrial security management. She is nationally recognized for the design and delivery of motivational security awareness programs and has worked with a variety of clients throughout the US Government and industry. She is a past President of the National Classification Management Society (NCMS). Deedee is the recipient of the 2012 Donald B. Woodbridge Award of Excellence and the 2006 Presidential Award for sustained superb leadership within the industrial security community. She also sits on the Defense and Intelligence Council of the American Society of Industrial Security (ASIS/D&IC) and is a member of the Industrial Security Working Group (ISWG).
Upon notification of being selected, Deedee gladly accepted the opportunity and "looks forward to working with this esteemed group of security leaders." The Industrial Security Committee (ISC) is a committee within the Procurement Division (PD) of NDIA representing member companies in all matters regarding industrial security. It is responsible for monitoring all security matters relating to the Defense Industrial Security Program (DISP), special access programs, and other activities which affect national security programs and corporate assets. As the Vice Chair, Deedee Collins will be responsible to partner with the Chairman to provide leadership and structure for the ISC, schedule and conduct the committee meetings, prepare annual reports, and provide primary liaison with other industrial security partner and Government organizations.
Special Aerospace Security Services, Inc. (SASSi), founded in 1988, delivers professional security training and consulting services to the federal government and defense industrial base. SASSi operates through two divisions; the National Security Training Institute (NSTi) offers fee-for-service training and Integrated Security Solutions (ISS) provides turnkey security program assessments, implementation, and security management consultation. Our subject matter experts are all seasoned security professionals, proficient in all disciplines, bringing vast experience to our clients. For more information, please visit http://www.nstii.com/.