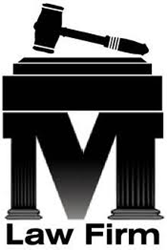 Accidents do happen, but when serious injury or the loss of life is involved, liability becomes an issue. The company responsible for the job site, or any workers involved in a given accident could be liable for damages depending on the circumstances
New York, NY (PRWEB) August 20, 2013
New York City based Construction Accident lawyers Munawar & Andrews-Santillo today released a statement stressing the importance of safety in the workplace. Their announcement comes in the wake of a serious construction accident in New Hampshire that left a worker with a significant fracture to his leg.
According to a report from the Foster's Daily Democrat (Worker falls from scaffold, breaks leg at construction site, July 18, 2013), the accident occurred when a 50-year-old construction worker fell from a scaffolding and suffered a severe leg fracture. The report estimated the fall at around a 6 foot drop.
According to the report, the accident marks the second time this year that the Occupational Safety and Health Administration (OSHA) has been summoned to the job site to investigate a workplace accident.
Adnan Munawar, an attorney specializing in Construction Accidents at New York firm Munawar & Andrews-Santillo, weighed in on the importance of safety in the workplace, especially in regard to construction sites.
"Construction sites are full of opportunities for workers to hurt themselves or others, that is why safety should be the number one concern at any job site," said Munawar. "Accidents do happen, but when serious injury or the loss of life is involved, liability becomes an issue. The company responsible for the job site, or any workers involved in a given accident could be liable for damages depending on the circumstances of the accident."
Anyone involved in an accident at a job site should seek the advice of an attorney who is qualified to advise them of their rights. The attorneys at Munawar & Andrews-Santillo are specialists in such cases.
About Munawar & Andrews-Santillo, LLP
http://www.mlawfirm.com
http://www.construction-accident-lawyers.com
Munawar & Andrews-Santillo, LLP ("MLawfirm") is a Personal Injury Law Firm in New York City. Our team of highly qualified and skilled attorneys handles and represents clients in a wide range of legal areas including: Car/Auto Accidents, Bike Accidents, Truck Accidents, Construction Accidents, Workers Compensation, Medical Malpracticeand No-Fault Collection/Litigation/Arbitration or Accidents. If you need legal help feel free to contact our attorneys. We are available 24 hours a day, 7 days a week, 365 days a year to our clients. Because Insurance companies have their attorneys, adjusters and representatives well trained to defend, delay and frustrate your right to recover full and adequate compensation and damages. One of our greatest strengths is that we are Trial Lawyers. That means we prepare client's case as if it is going to court and we use tireless effort to secure the best possible results for them. At Munawar & Andrews-Santillo LLP, a preeminent New York law firms, no case is too large or too small. Our attorneys treat all clients with the respect and dignity they deserve. Our law firm and attorneys work hard to deliver the very best results to all of our clients. Do you have a legal issue? Do not hesitate to call for free consultation at (212)-400-4000.
"Lawyer Advertising"
"Prior results do not guarantee a similar outcome."
"Content of the press release is not intended to provide legal or other advice or to create an attorney-client relationship."