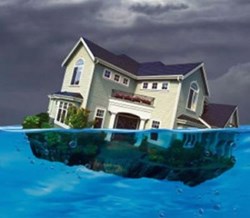 Banks benefit by clearing their books of toxic loan assets at substantial discounts, thus freeing up needed capital.
Chicago, IL (PRWEB) August 23, 2013
The financial crisis of 2008 is being left in the dust by a few regional real estate markets, however, there are many areas of the country still affected by the decline and are a long way from recovery. Because of this environment, many banks, hedge funds, and various financial institutions of all types have enthusiastically sold much of their inventory to private equity firms like, DICARO & ASSOCIATES, LLC, who are able to take a much more personal approach to getting that non performing, distressed mortgage asset into a re-performing status.
Non-performing mortgage note buyers concentrate on acquiring individual loans and pools of loans that have a history of non payment or slow payment. The companies that are holding these types of 'paper' are usually not set up to actively turn those liabilities on their balance sheets back into re-performing mortgage assets. "Now that we are set up to mitigate these assets, non-performing and defaulted note holders have an avenue to liquidate their sub-par, defaulted assets for cash today instead of waiting months and even years to foreclose or modify the loan agreement" says Nicholas di Caro, Senior Vice President for DICARO & ASSOCIATES, LLC.
The entity holding this type of paper must decide if their internal resources are better used in other areas rather than mitigating their distressed assets. If the answer is "Yes", then these companies would benefit by clearing their books by selling those loan assets at substantial discounts, thus freeing up needed capital.
DICARO & ASSOCIATES, LLC has announced that they will only work with the principal decision makers, or the principal committee members involved in the decision to sell such non-performing mortgage notes, also known as NPN's. They are open to paying referral fees upon the completion of any transaction. They have announced the ability to purchase these assets nationwide in all 50 States.
Nicholas di Caro is the Senior Investment Partner and Vice President for DICARO & ASSOCIATES, LLC. Operating in all 50 states from their Chicago, Illinois location, they invest in performing and non-performing real estate notes from $5,000 to $5,000,000. They are actively buying privately held mortgage notes, deeds of trust, and land contracts secured by single family residences, mobile homes with land, and commercial properties. They have the ability to buy notes that other companies have denied, in addition to providing creative purchase options that are new to the industry. Learn more at http://www.nicholasdicaro.com