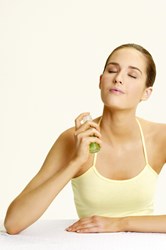 Miami, FL (PRWEB) August 20, 2013
Recent information released by the American Journal of Pediatrics on August 16th shared on divulged information regarding the likelihood of probiotic being able to reduce a child susceptibility to allergies during a pinprick test, if taken during certain stages of infancy. While the study reveals that symptoms associated with allergies like wheezing or asthma were not lessened by probiotic use, further studies may being conducted to test how much of an influence probiotics will have on a child's allergic reactions. In order to educate the public on the growing uses of probiotics, topical probiotic leader, Probiotic Action further explains the news, the science behind probiotics, and how it affects consumers.
Probiotics have been primarily used as an ingested supplement, meant to help reduce swelling, inflammation, and indigestion in the gut. When used as a topical probiotic, some have seen reduced amounts of inflammation and swelling when outstanding factors, like bacteria, or in this case, allergies are presented to the skin. As the article suggests, "Overall, probiotics showed a trend toward reducing the risk of atopic sensitization, defined as positive skin prick test", meaning that allergic reactions were not seen to be present. With this information consumers may soon be able to see if starting probiotic treatments from a young age may soon find that allergic reactions on the skin may lessen, unlike those who do not use probiotic supplements.
"As we use topical probiotics to treat acne, eczema, and rosacea, its is not unlikely that probiotics would reduce inflammation or signs of an allergic reaction. When an outside factor, whether it be bacteria, dirt, oil, or an allergen, the skin is interrupted from it's normal duties and is likely to inflame. By balancing the bacteria which reacts to external factors, we may be able to reduce skins of allergic reactions on the skin for good," added Probiotic Action spokesman Fernando Perez.
While the conductors of the study stated probiotics seem to help reduce some side effects, researchers agree that more tests must be done in order to prove the consistency behind probiotics and allergic reactions.
For more information on using probiotics for acne, and the science behind probiotic action, visit ProbioticAction.com and like them on Facebook for reviews and product updates.
Probiotic Action is an advanced acne treatment that uses Probiotics for acne containing the "good bacteria" that is naturally found on healthy human skin. By using probiotics, Probiotic Action is an effective treatment that restores the normal bacteria content on skin, while battling what causes acne. Probiotic Action will successfully clear skin when used as an adult acne treatment while protecting skin against bad bacteria, free radicals, and pollutants*.
*These statements have not been evaluated by the Food and Drug Administration. Probiotic Action is not intended to diagnose, treat, cure or prevent any disease.