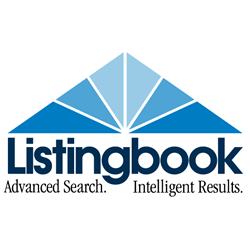 We have invested substantial resources in our patented technology, and we filed this suit against Market Leader to protect that investment.
-- Randall Kaplan, CEO, Listingbook
Greensboro, NC (PRWEB) August 20, 2013
Listingbook LLC has announced that it has filed a lawsuit to protect a key patent that is at the core of its collaborative online real estate offering.
The action, filed against Market Leader, Inc., in the U.S. District Court of the Middle District of North Carolina, alleges infringement of Listingbook's U.S. Patent No. 7,454,355. The process governed by this patent -- which covers a method and system for providing real estate information on a computer network – was developed and implemented well more than a decade ago by Bob and Joan Milman, a Triad, N.C.-based husband-and-wife team that was deeply involved in the residential real estate business and saw a genuine opportunity to transform the way agents service their clients, exchange information and collaborate on their search activities.
The result of their grassroots efforts is embodied in Listingbook, which today counts more than 180,000 real estate agents and more than 1.5 million of their clients and prospects among its users.
"Bob and Joan realized that their online system represented a very special way for agents and clients to search and collaborate, and to develop their relationships," said Randall Kaplan, CEO of Listingbook. "We brought this lawsuit because we believe Market Leader's system infringes on the client management and collaborative search modules that are at the heart of Bob and Joan's vision."
Market Leader – through its Market Leader Professional product -- provides a competitive online customer relationship management system which not only is a direct infringement of the '355 patent, but also actively induces its customers to infringe through their use of the system.
Listingbook's action -- Case No. 1:2013cv00583 -- seeks monetary damages for past infringement as well as a permanent injunction against future infringement by Market Leader and its customers.
"We have invested substantial resources in our patented technology, and we filed this suit against Market Leader to protect that investment," Kaplan said.
About Listingbook
Listingbook LLC, based in Greensboro, N.C., provides an online technology platform and patented client management system that allows real estate brokers and agents to provide buyers and sellers with the best search experience, including: complete and up-to-the-minute MLS data and public records, while enabling agents to view their client's search activities and collaborate with them. Designed to complement the Multiple Listing Service, Listingbook gives consumers all the information they want and makes buying or selling a home easier, more efficient and more enjoyable.