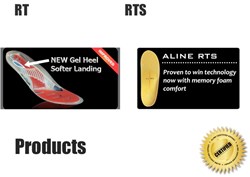 Peoria, AZ (PRWEB) August 20, 2013
Swing Orthopedic and Sports Physical Therapy is proud to announce they are currently the only provider of the Aline orthotics in the Phoenix metropolitan area, designed for individuals of all ages and activity levels.
Aline orthotics are designed to maximize performance and power with the most comfortable feeling for your feet. They are created for individuals of all activity levels, with bilateral foot alignment suspension technology.
Whether you are a competitive professional athlete or an active individual on their feet all day, a Swing orthopedic physical therapist can properly fit you and help address all of your physical needs.