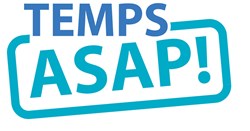 Fort Lauderdale, FL (PRWEB) August 20, 2013
TempsASAP, a temporary staffing agency started by serial entrepreneur Jonathan Broder officially launched August 1, 2013. Broder, who also founded Strategic Professional Staffing and MyMotionCalendar in 2009, is excited to focus his new company solely on the temporary staffing needs of South Florida businesses.
"TempsASAP provides clients with candidates whose skills have been quantified and verified. We call this our 'Quava Analysis.' I know our current clients and those considering a staffing partner will value our approach and excellent customer service," said Broder.
The company offers free skill assessments to the public and potential candidates on its website, http://www.tempsasap.com. Since August 1, the company has had over 475 jobseekers take the free skills assessment online. The assessments cover a wide range of skills and careers in the accounting, finance, IT, legal, customer service, medical, administrative and office support fields.
Jobseekers looking for career opportunities and free skills tests should visit http://www.TempsASAP.com.
TempsASAP has offices in Davie, Ft. Lauderdale, Doral and Boca Raton.