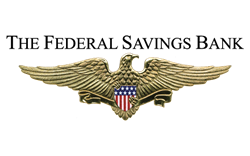 Between 2000 and 2012, more than 250,000 veterans have sustained traumatic brain injuries, 80 percent of which resulted from non-combat scenarios.
Chicago, IL (PRWEB) August 20, 2013
The Federal Savings Bank, an institution specialized in VA home loans, has been informing its prospective applicants of recent efforts to improve veteran health benefits. Noting that some members of the military discussed veterans' health while one nonprofit organization moves to expand access to information regarding benefits.
The U.S. Department of Defense met with the Department of Veterans Affairs at the Military Health System Research Symposium in Fort Lauderdale, Fla., to discuss the role of traumatic brain injuries, post-traumatic stress disorder, their impact on veterans' mental health and the National Research Action Plan. Between 2000 and 2012, more than 250,000 veterans have sustained traumatic brain injuries, 80 percent of which resulted from non-combat scenarios.
The action plan arose from an executive order by President Barack Obama to improve veterans' access to mental health services as well as determine the effects of mild traumatic brain injury. The DOD and the VA, in conjunction with the U.S Department of Education and the U.S. Department of Health and Human Services, will cooperate with one another to acquire such knowledge, as well as identify gaps in treatment and ways to address them.
"The National Research Action Plan demonstrates a dedication across multiple agencies to close critical research and care gaps, both in the military and civilian sector," said Dr. Terry Rauch, health affairs director of medical research at the Department of Defense. Specifically, the Consortium to Alleviate PTSD and the Chronic Effects of Neurotrauma Consortium will address these health issues and work to improve the diagnostic and treatment capabilities for each, as well as to better understand the relationship between such conditions and neurodegeneration.
Deputy Director of the Defense and Veterans Brain Injury Center Katherine Helmick noted that treatment, evaluation and management of patients with mild TBI needs to be a continued focus. Most service members with TBIs resulting from minor injuries make full recoveries, she said.
More Knowledge, More Power
While military officials move to improve their understanding and treatment of injuries often sustained by veterans, MilitaryRecords.us.org is working to expand access to information regarding veteran benefits. The organization hopes its efforts can help veterans utilize programs and designed to help and compensate them for health issues.
"The veteran's benefits system is incredibly complex," a MilitaryRecords.us.org spokesperson told The San Francisco Chronicle. "But we've taken the time to explain how it works and where they need to go to take full advantage of their benefits. It is all in plain English and incredibly accessible."
Due to concerned veterans visiting its website, MilitaryRecords.us.org decided to compile relevant information with former military members and legal experts to ensure veterans get the help they deserve.
Contact The Federal Savings Bank, a veteran owned bank, to discuss VA home loan eligibility and other military-related home financing options.