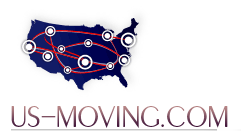 US-Moving.com has announced the inclusion of an auto transport section on their website to cater for the consumers who want their cars moved from one location to another
(PRWEB) August 23, 2013
US-Moving.com has announced the inclusion of an auto transport section on their website to cater for the consumers who want their cars moved from one location to another. Cars are important in everyone's daily lives as they are needed to go to work, shopping, or drive the kids to school. When making an important move because of a job transfer or for whatever reason, it is sometimes necessary to get assistance from a company who can move a vehicle. This is where auto movers come in.
The website manager has stated that "when you have to move to a location that demands that you fly and cannot drive your vehicle, then auto transport and car shipping companies will assist a great deal in this process. This is why we have included this service on our site to assist people who are looking for auto transport services that will not only get their vehicles to the new destination, but ensure that the vehicles get there safely." The company has done a great deal in making this possible and also offers great tips on how to easily transport a vehicle.
Customers can decide to have their vehicle transported on a carrier which involves many pickups and drop-off because there will also be other vehicles being transported on the same carrier, or to have the vehicle transported by itself. When customers are in a hurry and need to get their car soon as they arrive, they will have to pay extra money, but the car will be transported on its own.
The website provides a form that can be filled out by consumers to assist them in finding car movers near them. The form is easy to fill out with the details of the date of the move, the current location and the destination, contact information and the vehicle's information such as the make, model, year and running condition. With that information sent, the experts from US-Moving.com will connect customers with the companies that are best able to help with the move. The next time a customers needs a vehicle transported, it is best to check out the site of US-Moving.com. For more info on this and much more, visit http://www.US-Moving.com .