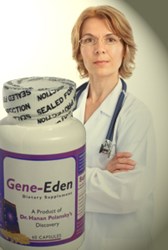 Knowing that HPV can be transmitted through a simple kiss can seriously dampen one's sex life. It's like a sneak attack. - Mike Evans, polyDNA
Rochester, NY (PRWEB) August 20, 2013
Most people think of cervical cancer or genital warts when they hear the word HPV. Many know that HPV is normally spread through intimate skin-to-skin contact. However, polyDNA's latest HPV survey showed that most respondents (88%) did not know whether HPV could be spread by deep, open-mouthed (French) kissing.
For instance, in the open comments section, one respondent said: "I'm fairly educated, and I know how HPV is normally transmitted. But, I recently had oral sex with someone. Then I found out he'd had genital warts but that they had healed. My question is, would he still have HPV if his warts were gone? And if so, would that HPV be transmitted to me? And could I give HPV to someone new just by kissing them?" – Sarah J, Long Beach, CA
Even when a person no longer has visible symptoms of HPV, such as genital warts, the virus is not gone. It merely enters a latent (dormant) phase, but can re-awaken (reactivate) and attack again if the immune system is not efficient. In such a case, when the virus is latent, HPV can still be transmitted from the infected individual to his or her partner.
The CDC notes on its website, in a page last updated on February 5, 2013, that "A person can have HPV even if years have passed since he or she had sexual contact with an infected person. Most infected persons do not realize they are infected or that they are passing the virus on to a sex partner. It is also possible to get more than one type of HPV (1)."
Can HPV be transmitted through kissing? Yes, it can. As an article published on September 13, 2011 on WNDU.com, an NBC News Affiliate said, "Oral sex and open-mouthed 'French' kissing increases the risk of acquiring oral infections of HPV, a study shows (2)."
As the actual study, which was published in July 2012 in the journal Sexually Transmitted Diseases says, "In this study, lifetime number of partners for oral sex (performing) and open-mouth kissing partners were associated with prevalent oral HPV infection (3)."
"Knowing that HPV can be transmitted through a simple kiss can seriously dampen one's sex life. It's like a sneak attack. People need to have a strong defense against the latent HPV virus. We recommend Gene-Eden-VIR, an HPV remedy designed to target the latent virus before it reactivates and causes damage to the body." – Mike Evans, polyDNA
A 2012 post marketing clinical study showed that Gene-Eden-VIR is safe and effective. Up to 70% of those studied reported a decrease in viral symptoms. (4)
Each ingredient of Gene-Eden-VIR was chosen through a scientific approach. Scientists scanned thousands of scientific and medical papers published in various medical and scientific journals around the world to identify the safest, most effective natural ingredients that target the latent form of HPV. (5)
To learn more about Gene-Eden-VIR, visit http://www.gene-eden-kill-virus.com/HPV-Remedy.php/. All orders of Gene-Eden-VIR are completely confidential, and no information is shared or sold to any third party. Privacy is assured.
Reference:
(1) http://www.cdc.gov/hpv/whatishpv.html
(2) http://www.wndu.com/mmm/headlines/HPV_The_new_kissing_disease_129771778.html
(3) http://www.ncbi.nlm.nih.gov/pubmed/?term=kissing+hpv+ohio+state+university
(4) http://www.cbcd.net/Gene-Eden-VIR-Clinical-Study.php
(5) http://www.gene-eden-kill-virus.com/studies.php
polyDNA is a biotechnology company that develops dietary supplements using the unique scientific method developed by Dr. Hanan Polansky, which is based on Computer Intuition.
In addition to his unique scientific method, Dr. Polansky published the highly acclaimed scientific discovery, called Microcompetition with Foreign DNA. The discovery explains how foreign DNA fragments, and specifically, DNA of latent viruses, cause most major diseases.
polyDNA developed Gene-Eden-VIR , an antiviral natural remedy that helps the immune system kill latent viruses.