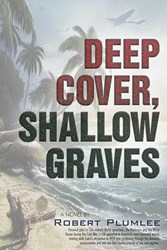 Walterville, OR (PRWEB) August 20, 2013
Robert Tosh Plumlee, a retired commercial pilot who flew clandestine CIA flights in the 1950s and 1960s, tells his story as fiction.
Set in present-day Denver, this political thriller features former contract CIA operative turned plumber, Will Pearson, who shows up for a court-ordered psychiatric appointment with Dr. Yancey. During his appointment, Pearson recounts disturbing dreams of his adventures in America's most secretive black operations in Cuba, Southeast Asia, and even the United States. Pearson even claims he was among those sent to Dallas by the CIA in November 1963 to stop the assassination of President John F. Kennedy. Are Pearson's dreams real or the figments of an overwrought imagination? The seasoned psychiatrist, Dr. Yancey, skeptical at first, gradually comes to believe his new patient. It also becomes clear that the psychiatrist is more than what he appears to be. Some shadowy organization does not want Pearson's dreams investigated. Sinister figures follow Pearson, and Dr. Yancey makes a strange phone call after Pearson's first visit. Who or what is behind Pearson's court-ordered psychiatric visits, and more importantly, why?
Kris Millegan, TrineDay publisher announces that the book has been rescheduled to be a March 2014 release.
Mr Plumlee is available for limited interviews. Please contact Kris Millegan at publisher(at)trineday.net.