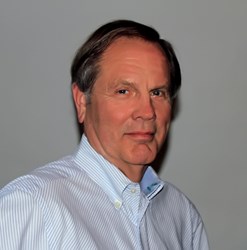 Consumers need to be responsible for protecting themselves and assume that public hotspots do not provide security features
New York, NY (PRWEB) August 21, 2013
ExpertFlyer.com®, the premier online air travel information tool, which now offers its award-winning Seat Alerts® feature as a free app to all travelers, spoke One-on-One with Kent Lawson, Founder & CEO of Private Communications Corp., and creator of PRIVATE WiFi, an encryption software that protects travelers from hacking and identity theft while using any of the world's tens of thousands of free WiFi hotspots at airports, hotels, cafes and other public venues.
While laptop security is a chief concern, particularly among business travelers, Lawson warns that other mobile devices, like smartphones and tablets are even more vulnerable. In fact, a recent study by Javelin Strategy & Research reports that tablet users are 80% more likely to experience identity fraud or system hacking than the average consumer.
The growing concern and number of reported incidences of identity theft is what brought Kent Lawson out of retirement to develop PRIVATE WiFi, a software product that encrypts all computer data across unencrypted WiFi networks to ensure online privacy to those without Virtual Private Networks (VPN). While banking institutions provide secure access to online banking for their customers, files containing personal financial information or passwords are certainly at risk.
"Almost every WiFi hotspot has no security at all," explains Mr. Lawson. "The business or organization providing the free hotspot is interested in providing fast and convenient WiFi access, and nothing more. Consumers need to be responsible for protecting themselves and should always assume that public hotspots do not provide any security features. PRIVATE WiFi is an automatic way to protect your information every time you go online."
By downloading a small piece of software onto their laptop, phone, or tablet, PRIVATE WiFi will automatically encrypt everything coming into or leaving the mobile device or laptop. Once its intended destination has been confirmed, the software decrypts the file so it can be opened and read by its intended recipient.
"Internet security is a growing concern among consumers, and especially among business travelers," explains Chris Lopinto, president and co-founder of ExpertFlyer.com. "Mr. Lawson offers great insight to the ways consumers can protect themselves and PRIVATE WiFi is a great solution for those wanting to protect themselves safely and automatically."
To read the entire interview with Kent Lawson, please visit ExpertFlyer's blog.
About Private Communications
Private Communications Corporation is a security technology company that protects personal data and information online. PRIVATE WiFi, the company's flagship software product, encrypts all computer data across unencrypted WiFi networks, enhancing online privacy for those without access to virtual private networks (VPNs). Founded by software entrepreneur Kent Lawson, Private Communications Corporation is headquartered in Sherman, CT. For more information, visit us at http://www.privatewifi.com and for articles and other online privacy resources, please visit http://www.private-i.com . You can also connect with us on Facebook at http://www.facebook.com/privatewifi .
Private WiFi protects your identity and sensitive information by becoming invisible on any public WiFi network. For more information, please contact us at 1-888-525-3078.
About ExpertFlyer.com
Each month, ExpertFlyer's One-on-One blog goes face-to-face with the travel industry's leading decision makers to discuss and address topics relevant to many of today's business and frequent travelers.
ExpertFlyer.com was conceived and created by an eclectic team consisting of a veteran elite tier frequent flyer, an airline captain and corporate travel manager, and information technology professionals to deliver a 24/7 real time powerful air travel information service. The company provides its subscribers and corporate travel managers alike with a complete, concise and efficient way to access the ever-changing details of worldwide air travel information. For more information, please visit expertflyer.com.
"Like" ExpertFlyer's Facebook page and enter to win a monthly travel prize packages. This month we are featuring a one-year subscription to Private WiFi and ExpertFlyer Pro.
# # #