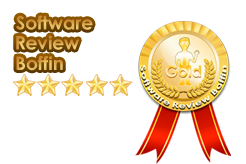 Online privacy is a right everyone should have easy access to.
New York City, NY (PRWEB) August 24, 2013
Established software reviewing website, softwarereviewboffin.com, published today its editor's picks on the best, free privacy protection software. Online privacy is a right everyone should have easy access to. Especially because of the growing concern over whether the Internet might one day become a surveillance system for tracking consumer tendencies and fighting terrorism. Boffin offers a selection of privacy protection software users can download to protect valuable personal information.
The editors at Boffin have gathered and assessed a wide range of different privacy protection software in order to find those most reliable and efficient in consistently protecting users' privacy. The software were assessed for user-friendliness, efficiency and feature integration. These criteria have helped the Boffin reviewers identify the most competent no-cost privacy protection software.
As the Boffin editors revealed in an announcement issued earlier today, there will be subsequent software reviews in a few months time so that new and updated software will have a fair chance of making it into Boffin's list. Boffin seeks to provide the most up-to-date and relevant software reviews, it was pointed out. Regularly reassessing existing Boffin software lists is one way to achieve this, the Boffin editors concluded in their announcement.
CyberGhost VPN is a no-cost software that lets the user keep all sensitive information and account details safe. As the Boffin editors noted in their review, the software hides one's IP address so that people can go about their web-based activities without worrying about blocked content when in different countries or continents.
Free HideIP is another competent software the Boffin reviewers included in their line-up. This freeware lets the user conceal their true IP address when surfing the Internet and communicating online. Users might even get access to otherwise blocked forums and webpages and ensure their sensitive personal information is protected.
An identity theft protection software, HTTPS Everywhere, is not a software per se. Working as a Chrome and Firefox add-on, this application lets users communicate but with an extra safety layer. This add-on encrypts user information and web-browsing trails so that user is protected against identity theft and other forms of personal data breaching.
SnoopFree, Hotspot Shield VPN and Zemana AntiLogger are three other software included in Boffin's list for meeting their efficiency, reliability and user-friendliness criteria.
Software Review Boffin reviews the latest technological products in demand on the market right now. They provide expert, honest and straightforward reviews so customers can objectively measure if a product, especially software is well worth it before making their purchase.
To learn more about Software Review Boffin, visit http://www.softwarereviewboffin.com.