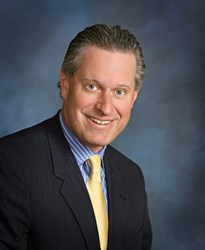 The VA Home Mortgage loan is the ultimate program for the consumer. Few programs come close to beating this outstanding option for home ownership.
Raleigh, NC (PRWEB) August 28, 2013
The federal government currently controls nearly all loans in the United States of America, with the Veterans Administration being one of the best (most heavily subsidized) loan programs available. Andy May, loan officer at ADRMortgage.com, explains how the Veteran is valued and all questions regarding the VA Home Loan program are answered. The VA Home loan is possibly the best option for a veteran.
The details of the Veterans Administration loan vary by consumer circumstances, but in general these are the vitals:

100% Loan to Value - no down payment home purchase loans. Refinances are streamlined;
No ceiling on the loan size;
No significant jumbo rate differential;
No hard and fast debt to income ratio requirements, but 41% DTI is the goal;
No hard and fast credit requirements;
No mortgage insurance;
There may be a guaranty fee, similar to USDA and FHA, but this can be waived or reduced under certain circumstances. Check with your ADRMortgage.com licensed loan professional for exact details (remember, banks and credit unions are not currently required by law to hire licensed loan officers).
Sounds too good to be true, doesn't it? Well, Congress really amped this program up after many decades (think the 1940s and 1950s) of not really offering the Veteran much in the way of mortgage benefits. This is now the single most important benefit to many military families looking to get off-base housing. Military families work hard for our country, and this program works hard for our military families by providing a super-low interest rate (typically .25% to .5% below market rates), along with no downpayment, along with no mortgage insurance.
Anthony Powell, a military veteran whom recently refinanced with ADRMortgage said, "I have used my VA Certificate to obtain home financing on both a purchase and most recently a refinance. At ADRMortgage they really understood what Veterans have done for our country. ADRMortgage doesn't do a lot of expensive TV advertising that I have to ultimately pay for, it's a real company that took very good care of me. I enjoyed the experience greatly. At ADRMortgage.com they also have a super-low carbon footprint and operate efficiently." Certain VA Programs allow for no appraisal and can often times be under the current interest rate of the veteran. These are streamlined specifically for veterans.
Often times on a refinance there is no appraisal and the underwriting criteria are substantially lower than market requirements. So, it's always a good time to refinance a Veteran Administration loan (assuming rates are lower than the original rate).
For more information on Veteran Administration loans call ADRMortgage.com at 919 771 3379 or visit ADRMortgage on the web. Lynn Furr, Coldwell Banker Advantage, 919 306 0018, states, "I love finding Veterans their perfect home. They've served their country and I love to serve up the home of their dreams."
Get the most value out of a home sale or purchase by working with licensed professionals that have significant experience. You'll be thankful you did. You can find additional information from Andy May, mortgage expert, at Andy May's blog. ADRMortgage.com was founded by Andy May in 2005. For additional information please go to http://www.adrmortgage.com or contact Andy May directly. License number 103418.