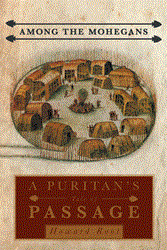 Rochester, NY (PRWEB) August 22, 2013
The author Howard Root is pleased to announce the creation and upgrading of a Facebook Fan Page entitled Among The Mohegans to help readers connect with the author and offer their reviews. The new platform can be readily accessed from the author's web page, HowardRootWrites.com.
Among The Mohegans, A Puritan's Tale of Passage has received both the Editor's Choice and Rising Star awards from his publisher iUniverse. The award designations signal that the author has met rigorous standards for excellence in writing and overall potential for commercial success. In this compelling tale, a young Puritan man faces raw challenges that test his faith and life in a new world as he searches for his destiny.
Among The Mohegans is competitively priced and available in 6x9 dust jacket hardcover, trade paper, and popular e-book formats with optimized search and "See Inside" features on Google Play, Amazon, and Barnes & Noble websites.
Howard Root spent his creative writing career as an advertising and marketing communication executive at Fortune 500 companies and for high technology clients. An avid reader of history Howard now lives in Rochester, New York with his wife, Sheila Anne.
The author can be contacted via his website at HowardRootWrites.com, the new Facebook Fan Page—Among The Mohegans--and social media connections of Twitter and LinkedIn.