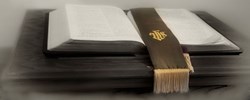 The Houses of Worship are set into breathtaking landscape, often inspiring spirituality.
New York, NY (PRWEB) August 21, 2013
The August 3, 2013 opening of Photographer Ellen Fisch's exhibition "Worship" at the iconic Colonial Theatre in Bethlehem, New Hampshire received much acclaim by the New England community and those who had traveled several hundred miles to see the enhanced photography. The New York City based photographer has long vacationed in Bethlehem and has a connection with the town and its residents. "The bond I feel with the Bethlehem, New Hampshire community inspired me to reflect on the local traditions and practices that have long interested me," says Fisch. "My photographic essay 'Worship' presents the spiritual practices of a New England town through my lens of architecture photography."
Architectural photography has been Ellen Fisch's means of professional and artistic expression for many years. Fisch's newly developed technique of enhancing her photography by using traditional fine art media and 24K gold leaf on her black and white or sepia images has garnered much interest and praise for her photographic fine art architecture artworks. As a successful photographer in her commercial field, Fisch has photographed private homes, development sites, construction locations, apartments, museums, train terminals and industrial plants among other venues. "The variety of architectural examples is as disparate as the architects and builders who design and erect them." Fisch notes that often the architecture of a building will determine the demeanor of its inhabitants and the customs that are practiced in the space. "An elaborate building, whether it is a home or commercial place, will create a formal atmosphere," remarks Ellen Fisch. "A more austere or architecturally "clean" structure may promote a straight forward demeanor for its inhabitants."
In the New England town of Bethlehem, there is a tremendous variety of architectural styles and structures. Ellen Fisch has long been fascinated with how these buildings integrate into the landscape of numerous towering trees, wild and cultivated flowers, the White Mountains, lakes, streams and waterfalls. "Nature is an essential component of the architecture in Bethlehem," says Fisch. "The Houses of Worship are set into this breathtaking landscape, often inspiring spirituality."
The Durrell United Methodist Church and the Bethlehem Hebrew Congregation are among the Houses of Worship on which Fisch focused her lens. "Each House of Worship holds meanings for its congregants. The architecture that comprises the buildings and the religious objects in the church and synagogue reflect those concepts and beliefs." It was these visuals that prompted Fisch's exhibition.
The August 3, 2013 reception for Ellen Fisch's exhibition was attended by leaders of both Houses of Worship: R. Kelly Harvell of the Durrell United Methodist Church and Hazzan Marlena Fuerstman of the Bethlehem Hebrew Congregation. Community members as well as travelers from as far away as Quebec and New York enjoyed a delightful reception on the patio of the Colonial Theatre. Ellen Fisch was glad to speak about her photography and to chat with the visitors. The exhibition will remain at the Colonial Theatre throughout August.
About: Ellen Fisch is a New York based fine art architectural photographer creating black and white and sepia photographs that are timeless images to enhance corporate and private client space.
To learn more about Photographer Ellen Fisch's architectural fine art photography exhibit visit: http://www.ellenfisch.com/worship.html
###