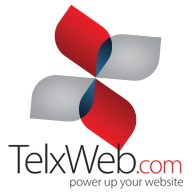 Miami, FL. (PRWEB) August 26, 2013
The process of building a website is very similar to the process of building a house. There has to be a great deal of planning and organizing done ahead of time. Once the building process begins, there will often be small adjustments and improvements that have to be made along the way. First, the basic structure and framework gets put into place. Next, the walls are constructed and the roof is put on. Only after everything is in the right place and finished does the process of painting and furnishing get started. In website terms, this is akin to the time when the colors and fonts are chosen, the placement of the images can be decided upon, and the look of the site really starts to take shape. But, as with a house, if no one gets to look at the finished product, no one is going to buy it. When a house goes on the market, a realtor's services will be engaged and they will be responsible for showing prospective buyers around the house as often as possible until someone buys it. When a website is finished, a company needs to engage the services of a specialist in local search engine optimization to ensure that as many people as possible get to visit the website and purchase some services. Telx Web offers a full package of services, from design and building, to search engine optimization strategies and PR.
Telx Web, one of the leading search engine optimization companies in Miami, announces a new press release service to help clients get noticed faster and to maximize their online presence for search engine optimization purposes. Press releases serve a number of important functions. Firstly, they inform existing customers about any new developments in the company or any news items that are related to the company's business. Secondly, they catch the interest of potential new clients and give them an insight into the company. Thirdly, and perhaps most importantly, they generate the activity needed to enhance search engine optimization. Not only does Telx Web offer affordable website design, but the company also offers a full marketing and search engine optimization service. Part of this service includes hiring expert content writers to compose effective and attention-grabbing press releases. When business owners are looking for a company specializing in website design in Miami they often find Telx Web first on the search results, since Telx Web is highly regarded and extremely popular, and these factors bring it to the top of many local listings. When a company hires Telx Web, it is as if they are getting the architects, interior designers, construction workers, and realtor all in one package!
About Telx Web: Telx Web specializes in providing bespoke website services and is one of the most popular choices for companies looking for web design in Miami. For more information about website services, including design, content management systems and bespoke SEO solutions, call toll free: 1800 7070.WEB (932) or visit telxweb.com.