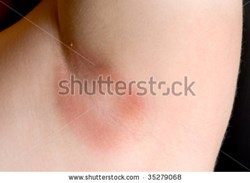 Filastatin is not toxic to the human cell line, but is unique in that it can impair fungal adhesion to human epithelial cells.
London (PRWEB UK) 21 August 2013
Most of us use fungi every day without even knowing it. Without fungi we would not have mushrooms, Quorn, bread, beer, wine or soy sauce and miso. The antibiotic penicillin and cyclosporin D (a drug that stops organ rejection after transplantation) are both by-products of fungi. Research scientists use several fungi to investigate basic functions that occur in all cells because they are simple and easy to grow; some fungi are used in cancer research.
In humans fungi cause relatively minor skin infections such as ringworm and athlete's foot, but several types of fungi - whose spores are carried around in the air we breathe - also cause several deadly diseases which can be hard to treat. These types of fungi are not generally visible to the naked eye - but it is their airborne spores which can cause illness (1) such as Cryptococcus gattii fungus, an infection absorbed through the lungs and the symptoms, which can appear two to several months after exposure, can include chest pain, shortness of breath, headache, fever and a cough lasting weeks, if left untreated it can be fatal according to researchers. Scientists at Duke have called for awareness and vigilance regarding the potentially harmful fungus, but doctors caution that while increased research may be wise, the new strain should not be of concern to the public. (5)
Fungal infections are estimated to occur in over a billion people each year, and recent evidence suggests the rate is increasing. Fungi can infect almost any part of the body including skin, nails, respiratory tract, urogenital tract, alimentary tract, or can be systemic. Anyone can acquire a fungal infection, but the elderly, critically ill, and individuals with weakened immunity, due to diseases such as HIV/AIDS or use of immunosuppressive medications, are more vulnerable. (2)
Infection by C. albicans causes common chronic illnesses like thrush and vaginitis, which affect millions of people globally each year and are not easily cleared by the handful of anti-fungal drugs now available. While most fungal infections do not cause serious harm, if one spreads to the bloodstream it can be deadly.
Increased use of antibiotics and immunosuppressive drugs such as corticosteroids are major factors contributing to higher frequency of fungal infections. Antibiotics and immunosuppressive drugs, by disrupting normal bacterial colonization and suppressing the immune system, create an environment within the body in which fungi can thrive.
Because of the lack of effective drugs against C. albicans and other pathogenic fungi, the mortality rate for systemic fungal infections is between 30 and 50 percent.Scientists and biologists have been investigating a solution to hospital-acquired fungal infections and after screening 30,000 chemical compounds in a series of tests with live C. albicans, the joint team from WPI/UMMS pilot program led by co-principal investigators Paul Kaufman, PhD, professor of molecular medicine at UMMS, and Reeta Rao, PhD, associate professor of biology and biotechnology at WPI, reports its findings online in advance of print by the journal Proceedings of the National Academy of Sciences (PNAS). (3)
The team found one molecule that prevented the yeast from adhering to human cells or to polystyrene, a common plastic used in many medical devices. Named "filastatin" by the researchers, this molecule now emerges as a candidate for new anti-fungal drug development and as a potential protective material to embed on the surfaces of medical devices to prevent fungal infections.
Hospitalized patients with catheters or central intravenous lines are at risk as the fungi can grow on those devices and enter the body. Similarly, patients with implanted medical devices like pacemakers or prosthetic hips or knees are also at risk if the implant carries a fungus into the body.
Also, people with compromised immune systems are at greater risk for serious fungal infections. "In humans, the most widespread fungal pathogen is Candida albicans, which is also one of the most frequent causes of hospital-acquired infections," the authors write. "We conclude that filastatin is not toxic to the human cell line under our assay conditions, but is unique in that it can impair fungal adhesion both to inert surfaces and to cultured human epithelial cells."
Typically, a blood stream infection of C. albicans or a similar pathogen begins with fungal cells attaching to a surface -- a catheter, for example, or epithelial cells lining the mouth -- to form what is known as a biofilm. Next, the yeast cells morph into an invasive form, extending pointed filaments that penetrate and damage surrounding tissues. In the current study, the team found that filastatin curtailed both steps: it largely prevented C. albicans from adhering to various surfaces, and it significantly reduced filamentation (inspiring the name filastatin).
As a next step, the team tested filastatin's impact on C. albicans cells that had grown unfettered in test wells and had already adhered to the polystyrene walls. When the compound was added to the culture mix, it knocked off many of the fungal cells already stuck to the polystyrene.
The inhibitory effects of filastatin were further tested on human lung cells, mouse vaginal cells, and live worms (C. elgans) exposed to the fungus to see if it would reduce adhesion and infection. In all cases, the novel small molecule had significant protective effects without showing toxicity to the host tissues.
Research is now focused on teasing out the precise molecular mechanisms filastatin uses to prevent adhesion and filamentation. "We need to find the target of this molecule," Rao said. "We have some good leads, and the fact that we aren't seeing toxicity with host cells is very encouraging, but there is more work to be done." Additional studies on filastatin are underway at both WPI and UMMS. "The molecule affects multiple clinically relevant species, so we're pursuing the idea that it provides a powerful probe into what makes these organisms efficient pathogens," (4)
Chemist Direct Superintendent Pharmacist Omar El-Gohary states: "Filastatin can potentially be an important tool in our on-going fight against infection, however more research needs to be done in to its potency and safety in humans before this can be developed into an effective drug".
References
1) http://www.fungalinfectiontrust.org/about.html
2) http://www.lef.org/protocols/infections/fungal_infections_candida_01.htm
3) http://dx.doi.org/10.1073/pnas.1305982110
4) http://www.sciencedaily.com/releases/2013/08/130813134517.htm
5) http://abcnews.go.com/Health/Wellness/fatal-fungus-sparks-fear-worry/story?id=10438475