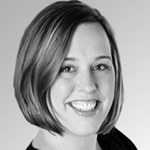 New York, NY (PRWEB) August 21, 2013
FashionMingle.net, a networking and PR platform for fashion entrepreneurs, is hosting a new online webinar designed to help fashion designers and boutique owners create a successful marketing strategy that will grow their business. The "Retail Success" series features experts from the retail industry designed to help fashion designers and boutique owners create successful retail businesses.
The next online webinar "Retail Success: Promo Plans" will be held Thursday, August 22th at 2 p.m.
EST and feature panelists Nicole Leinbach Reyhle of Retail Minded and Cheryl Mills Knight of Kendra Scott Jewelry.
Nicole Leinbach Reyhle has spent her career working for respected retailers such as Nordstrom, Adidas America, Sears Corporation and Franco Sarto Footwear and in 2007 founded Retail Minded to support boutique style businesses throughout the world. Reyhle speaks internationally at retail based events, she is the official retail blogger of ASD Trade Show and co-founder of the Independent Retailer Conference and founder of BuyersPacket.com. Retail Minded is the nation's only retail lifestyle publication and provides training and support for fashion retail businesses.
Cheryl Mills Knight is the Marketing and Creative Director for Kendra Scott Jewelry, most recently known for participation in CNBC Prime's Crowd Rules, a reality show where Kendra Scott herself helped small businesses get their big break. Cheryl Mills Knight oversees a multichannel jewelry design manufacturing company that boasts a multimillion dollar web, retail and wholesale business that includes eight brick-and-mortar stores and a powerful social media and web presence.
The "Retail Success" series is part two of the 2013 The Blueprint series, "Building Your Fashion Career" and is produced by Jaxon Entertainment & Productions and is sponsored by Planet Fashion TV, Created Woman Magazine, and the Houston Fashion Bloggers Association. Previous intallments of The Blueprint series can be viewed on the FashionMingle.net website.
About FashionMingle.net
FashionMingle.net is a network for fashion entrepreneurs to share, discover, and mingle. The online magazine, business directory, and social network creates a platform for fashion entrepreneurs to promote their services and grow their business.