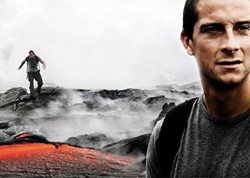 Los Angeles, CA (PRWEB) August 31, 2013
Exclusive ruggedized range of consumer electronic accessories for Bear Grylls fans.
Jivo Technology® signed a global agreement with Bear Grylls Ventures to launch a new range of consumer electronics and accessories under the Bear Grylls brand.
The extensive range will focus on ruggedized products to enhance consumer enjoyment of music and digital products in the great outdoors, whilst ensuring stylish protection for their electronic devices. Jivo Dublin is working in close collaboration with Bear Grylls to design products with features that deliver the ultimate in protection from the rugged outdoors.
The range of Bear Grylls consumer electronics products launched this month in the United States with the Explorer One, a portable bluetooth Speaker. Further products including the iPhone 5 Action Case are launching in the UK in September, as well as a range iPad cases, laptop bags and sleeves. The Bear Grylls smart phone product range will have varying levels of protection: water proof, drop proof, crush proof and dust proof to stylish every day silicone protection.
The launch of the Bear Grylls range will be a welcome addition to Bear Grylls fans searching for stylish yet rugged, highly functioning products and will greatly appeal to the consumers who love outdoor adventure including the 28 million scouts across the globe.
The Bear Grylls Tech Accessories brings an exclusive new range of ruggedized Mac accessories, unseen in the global marketplace to outdoor lovers.
About Bear Grylls:
Bear Grylls has become known around the world as one of the most recognized faces of survival and outdoor adventure. The NBC show Get Out Alive with Bear Grylls will launch in July 2013, and Bear is better known as the Discovery Channel's Emmy nominated Man Vs Wild and Born Survivor TV series star, which has become one of the most watched shows on the planet, reaching an estimated 1.2 billion viewers. Off screen, Bear has lead record-breaking expeditions, from Antarctica to the Arctic. In recognition for his expertise and service, Bear was appointed as the youngest ever Chief Scout to 28 million Scouts worldwide and has authored 10 books, including the No 1 Bestseller: Mud Sweat & Tears.
About Jivo Dublin
JIVO Technology® designs and manufactures a diverse range of digital product accessories and speakers. Jivo Technology makes cases, covers, and folios for mobile devices, carrying solutions for notebooks and laptops, fun and affordable sound products, portable power chargers for automobiles or outlets, accessory bundles for travellers and screen protector kits.
Licenses include the Bear Grylls Global License for consumer electronics and the One Direction license for mobile phone accessories.
Founded in 2006 and based in Dublin, Ireland, Jivo Technology delivers innovative, fun products at retail locations worldwide and online.
Friend on Facebook: https://www.facebook.com/BearGryllsTech
Follow on Twitter: https://twitter.com/JivoTechnology1