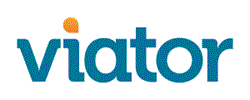 San Francisco, Calif. (PRWEB) August 20, 2013
With the bays of the Mediterranean lapping against their shores, waterside cities in France as well as Spain and Italy become magical destinations for travelers in the summer months. The team at Viator.com, the leading resource for researching and booking tours and activities worldwide, has chosen a select group of tours and shore excursions that will let travelers explore this gem-box of a region – private yacht or not.
Nice and the Côte d'Azur
Known as the capital of the Côte d'Azur, Nice boasts pebbly and pristine beaches that punctuate the luxurious landscape. This popular, exclusive and edgy summer enclave can be well-explored with the help of Viator's team of insiders who have selected the best local activities for experiencing this Mediterranean hotspot.

Beautiful in and of itself, Nice is also the perfect starting point for explorations of many neighboring towns.
The French Riviera is also a major destination for cruise lines with its pleasant climate and enviable and convenient location along the Mediterranean. Nearby ports include Cannes, Monaco and Villefranche and Viator has a selection of shore excursions that will enable cruise passengers to break away from their shipmates and have unique experiences while exploring these beautiful seaside settings. Examples of Viator's shore excursions along the French Riviera include:
More on the Shores of Europe
The Riviera made so famous in France winds its way across borders into Spain and Italy with each boasting similarly stunning destinations and exciting excursions (whether arriving via land or sea) to experience them.
Spain
Italy
For more information on Viator, as well as the latest deals, promotions, contests and news, travelers can check out the Viator Travel Blog and follow the Viator on Facebook and Twitter.
About Viator
Viator is the world's leading resource to discover and book travel activities, providing online and mobile access to more than 15,000 curated trip activities including tours, attractions, shore excursions and private guides, in more than 1,000 destinations worldwide. In-house travel experts work with trusted local operators to ensure the quality and value of every experience, all backed by Viator's 24/7 customer service and global low-price guarantee. With more than 350,000 verified reviews plus exclusive videos and insider travel tips, Viator has everything a traveler needs to find and book the best things to do worldwide. In addition to the flagship site -- Viator.com – travelers can book in advance or in-destination via the Viator Tours and Activities App for iPhone, iPad, iPod touch and Android, the Viator Shore Excursions website as well as local-language sites for European, Latin American and Asian travelers. Viator also provides tours and activities to more than 2,500 affiliate partners including some of the world's top airlines, hotels and online travel agencies. Founded in 1995, Viator is a privately held company headquartered in San Francisco with regional offices in Sydney, London and Las Vegas. Viator – travel with an insider.