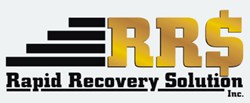 Bohemia, NY (PRWEB) August 23, 2013
On August 23, Rapid Recovery Solutions is verifying a recently published list outlining responsible steps for refinancing a home mortgage.
According to an August 15 article from Yahoo! Homes titled "Four tips for an easier mortgage refinance," there are four largely unknown factors that can make or break a refinance.Interest rates are consistently trending upwards, prompting many Americans to act quickly and lock in lower rates.
The first of Yahoo!'s recommendations involves gathering all letters of explanation which give underwriters an accurate understanding of one's overall finances. Any deposits other than payroll checks will need to be explained and sourced. Second, switching companies or changing jobs during the refinance is a red flag to lenders who look for financial stability in an applicant. Third, a biannual check of one's credit score for errors is essential, as even a single inaccuracy could end the refinancing efforts. Lastly, avoid taking out loans and purchasing big-ticket items while the process is ongoing.
John Monderine, CEO of Rapid Recovery Solutions, provides insight from a collection services prospective. "The opportunity is ripe to refinance a mortgage and lock in lower rates. In my industry, we've been suggesting this more and more to clients who have difficulty making their payments." Monderine continues. "To that point, a collection agency can offer unique insight and guidance in assisting homeowners with their debt concerns."
Founded in 2006, Rapid Recovery Solution, Inc. is headquartered at the highest point of beautiful Long Island. Rapid Recovery Collection Agency is committed to recovering your funds. We believe that every debtor has the ability to pay if motivated correctly. We DO NOT alienate the debtors; we attempt to align with them and offer a number of ways to resolve not only your debt but also all their debts.