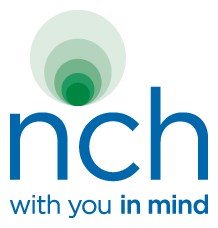 Sessions of hypnotherapy can help athletes and sports-people improve performance and self confidence.
(PRWEB UK) 21 August 2013
According to the Independent in an article published on August 4, members of the Premier League football team are undergoing hypnotherapy to help them reach the frame of mind which will help them in forthcoming games.
The team's manager, Ian Holloway, has called in the former British world boxing champion Glenn Catley who is now a qualified hypnotherapist. He has been visiting the players a few days a week since their training started last month. Speaking of how hypnotherapy can help the players, Glenn Catley told the Independent:
"I can get into their sub-conscious and talk about behavioural patterns and it seems to relax them. I think it helps to eliminate many psychological problems."
The National Council for Hypnotherapy connects members of the general public with professional, skilled hypnotists throughout the UK who are qualified to help with a wide range of issues such as stopping smoking, weight loss and anxiety. A representative commented on this recent news:
"Hypnotherapy can help with a range of issues, from helping to stop smoking, deal with phobias, anxiety and stress among others. One of its other uses is to help improve performance in sport. Sessions of hypnotherapy can help athletes and sports-people improve performance and self confidence, as well as helping to tackle feelings of self-doubt, stress and other factors which may impact on performance."
NCH represents over 1800 hypnotherapy professionals within the UK and is committed to ensuring the highest possible professional standards amongst our members. Those looking for help with smoking, weight, anxiety, panic attacks, habits and phobias may be helped by local NCH accredited therapists, look for the NCH seal of approval on their websites. As one of the largest registers of independent Hypnotherapists, the National Council for Hypnotherapy (NCH) is actively involved with the Complementary and Natural Healthcare Council (CNHC) and strives to develop standards for the benefit of the profession, now and into the future.