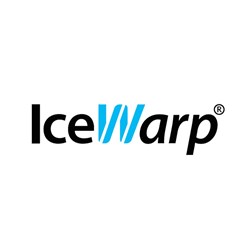 To send bulk emails, MySite could either outsource to bulk email providers or try using their in-house IceWarp system. MySite decided to give IceWarp a try and was impressed with the results.
Springfield, VA (PRWEB) August 21, 2013
Global messaging solution provider IceWarp has just released a behind-the-scenes case study about its customer MySite, an Australian web development company. MySite first used IceWarp to support messaging for its customers, as over 20,000 businesses across the globe do. Eventually however it turned IceWarp into a very powerful CRM tool that helped MySite create a new, very lucrative source of revenue.
Company:
MySite is a one-stop shop for companies who want to rapidly ramp up their online business and make their web marketing campaigns more productive. The company offers ready-to-go websites that can be easily managed with just a few mouse clicks as well as e-commerce systems deployment and rich, graphical newsletters with targeted distribution.
Problem:
MySite was rolling out a new content management product and needed a low-cost, flexible email solution to offer to its customers. The company looked both at the mainstream providers and well-known niche vendors, but none of them seemed to be a good fit.
"Ipswitch and Microsoft Exchange were the closest, but both had limitations," explains Colin McEown, Director at MySite. "Ipswitch was very prohibitive cost-wise and Exchange was difficult to work with."
MySite's technology team decided to continue the evaluations.
Solution:
After further research, MySite came across IceWarp collaboration server and decided it was the best possible match for its needs.
"At the time, we found that IceWarp was the best value for the money and was highly configurable," notes Mr. McEown.
Results:
MySite first deployed IceWarp internally to support close to 500 users, and then decided to start offering the solutions to its website clients – mostly small businesses.
"It was a valuable add-on service that increased customer loyalty," says Mr. McEown. "Plus, it did not tax our resources much because IceWarp is easy to manage and doesn't require exorbitant hardware resources."
The growth of MySite's website line was slowing down however. MySite began looking at other revenue-generating options, such as online CRM services. Helping clients to send bulk e-newsletters was one of the most promising projects. To send bulk emails, MySite could either outsource to bulk email providers or try using their in-house IceWarp system. MySite decided to give IceWarp a try and was impressed with the results.
"The newsletters throughput was very impressive, much better than with other third-party .COM or .NET components we had tried in the past," says Mr. McEown. "Furthermore, we found that we were able to develop detailed bounce handling functionality through the use of IceWarp Rules, which enabled us to give very detailed feedback to clients about campaign performance."
ROI:
According to MySite estimates, IceWarp paid for itself within a few several months.
Future:
MySite is planning to use IceWarp capabilities to further expand its CRM offerings.
"Our Web CMS business is declining, but our CRM business is growing rapidly," explains Mr. McEown. "We are working to increase our e-news services uptake, as this is where the payoff is for us at the moment. However, IceWarp instant messaging capabilities would also be an attractive option to many of our clients."
Additionally, MySite team is looking at options to automate the communications recording in its CRM system via emails interception and parsing.
"We charge clients on the basis of the quantity of communications recorded in their system," says Mr. McEown. "It's still at an early stage, but if we can start to automate the email traffic capture, it would be a big advantage for us."
MySite ie very satisfied with the support it's getting from IceWarp Australia.
"It's outstanding," says Mr. McEown. "I had to lean heavily on IceWarp technicians to help solve a few server-specific issues, and I was most impressed by their determination to ensure that everything was working correctly for us. I constantly recommend IceWarp to others."
About MySite: http://mysite.com.au
About IceWarp Australia:
Australia: http://www.icewarp.com.au
New Zealand : http://www.icewarp.co.nz
About IceWarp:
IceWarp is a global provider of comprehensive messaging solutions for every business class, size and niche. Building upon a decade of enterprise e-mail platforms experience, IceWarp offers organizations an all-in-one highly secure solution that enables their mobile workforce to communicate through any platform, be it e-mail, mobile synchronization, chat, SMS, voice or video. The highly scalable product can easily be used by organizations of all sizes, from SMBs to large corporations, delivering ease of deployment, exceptional reliability and scalability. IceWarp's solutions are available in over 40 countries through a comprehensive network of distributors.