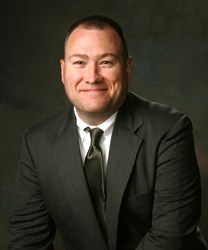 As a vendor, you know you've arrived when your customers find your system downright fun. AirTight is making enterprise Wi-Fi fun again. And I want to be part of this exciting ride.
Mountain View, CA (PRWEB) August 20, 2013
AirTight® Networks, a global provider of secure cloud-managed Wi-Fi solutions, today announced the hiring of Devin Akin as Chief Evangelist. Akin has 15 years of experience in the WLAN market and 20 years in IT, co-founding CWNP, the de facto standard for vendor-neutral Wi-Fi training and certification. Akin was CTO at CWNP until 2009, serving as the primary subject matter expert, speaker, instructor, and blogger. He moved to Aerohive Networks in 2009, where he served as Chief Wi-Fi Architect and Evangelist for four years, championing cloud and controller-less Wi-Fi technology.
"With Ruckus having gone IPO and Meraki gobbled up by Cisco, AirTight is the next hot company in Wi-Fi," says Akin. "AirTight is well-positioned to take on the Wi-Fi market with its cloud-based Wi-Fi that is incredibly easy to provision and manage. AirTight's Wi-Fi solution is ideal for distributed enterprises with limited IT staff and budget. The company's differentiators – plug-and-play deployment, ease of management, top-notch security right out of the box, and low cost – trump higher-end solutions in this space."
Coming on the heels of a new $10 million funding round in July of this year and company's Wireless Field Day debut earlier this month, the move is bound to set off speculation in the blogo- and Twittersphere as to whether AirTight is the next company to watch in the enterprise Wi-Fi space. "We believe that the WLAN market is still in early stages of development," says David King, Chairman and CEO of AirTight. "Following "fat AP" and controller-based architectures, we now see a new wave emerging – cloud-managed Wi-Fi – which will take it to the next level, especially in highly distributed environments where Wi-Fi did not exist or was sub-par. Devin will play an instrumental role in evangelizing the AirTight technology and in accelerating AirTight's growth as the leader in cloud-managed Wi-Fi."
Akin will use his extensive experience in the WLAN market to amplify AirTight's brand through evangelism, channel expansion, business development, training, and technology strategy, while keeping customer experience top of mind. "As a vendor, you know you've arrived when your customers find your system downright fun," says Akin. "Fun to configure. Fun to monitor. Fun to upgrade. AirTight is making enterprise Wi-Fi fun again. And I want to be part of this exciting ride."
AirTight recently launched a free AP trial program to enable enterprises, tired of managing their complex WLAN solutions, to get a first-hand, fun experience with AirTight Cloud Wi-Fi. To find out more, visit: http://go.airtightnetworks.com/Free-AirTight-AP.html/.
Additional Links:

About AirTight Networks
AirTight Networks is the global leader in secure cloud Wi-Fi solutions. The company's award-winning family of products and cloud services brings together a true carrier-class multitenant cloud architecture, breakthroughs in Wi-Fi analytics, manageability, ease-of-deployment and cost-effectiveness, as well as AirTight's longtime top-rated WIPS technology. AirTight's global customer base consists of leading enterprises in the government, financial, technology/telecom, manufacturing, health care, retail and hospitality sectors. For more information, please visit us at: http://www.airtightnetworks.com, or follow us @AirTight.
Media Contacts:
press(at)airtightnetworks(dot)com
AirTight is a registered trademark of AirTight Networks; the AirTight Networks logo, and Marker Packet are trademarks of AirTight Networks, Inc. All other trademarks are the property of their respective owners.