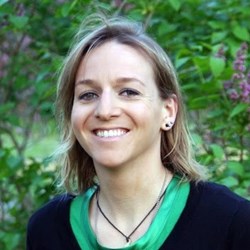 Understanding and implementing good billing practices is essential to [a service center's] survival.
Boston, MA (PRWEB) August 21, 2013
iLab Solutions, the world's leading core facility management software company, today announced that Lindsey Ward, Account Manager for Europe and the Middle East, will be partnering with the Society of Research Administrators International (SRA International) to present on The Basics of Billing for Service Centers.
This webinar will provide billing guidelines for core facilities, service centers and shared resources and highlight areas where different frameworks across countries affect billing practices.
Lindsey's background is in central research administration, where she provided oversight and support for NCI-designated (CCSG funded) cores. Today, she works directly with research administrators and core facility managers to help design solutions to streamline core facility business operations.
"Non-compensation from slow and inaccurate billing can be detrimental for a service center," said Ms. Ward. "Understanding and implementing good billing practices is essential to its survival."
A live webcast of The Basics of Billing for Service Centers will be available:

Wednesday, September 18, 2013
11:00 am – 12:30 pm EDT
The presentation will be accessible via satellite through Peach New Media. To sign up, please go to the SRA International webinar page: http://www.srainternational.org/sra03//template/tntbwebinar.cfm?id=3263.
About iLab Solutions
iLab Solutions is the leading provider of core facility management solutions to academic research institutions, with customers that include leading universities, research hospitals, independent institutes, and government labs. iLab's suite of web-based tools for academic research management include core facility service request management, enhanced sample management, equipment reservation and usage tracking, billing and invoicing, reporting, and lab requisitioning and spend tracking tools. Based in Boston, iLab has team members and customers across the US, Canada, and Europe.
For information about iLab Solutions, visit http://www.ilabsolutions.com.
About The Society of Research Administrators International
SRA International serves research administrators working in all settings around the world including universities, hospitals, nonprofits, the government and for profit companies, and is the premier online destination for the research administration field. The Society is dedicated to providing a full, year-long Webinar schedule developed to meet the educational needs of research administrators. All Webinars are developed under the oversight and review of the SRA International Education and Professional Development Committee, offering .1 - .2 CEUs per course.
For more information on the SRA International webinars, please contact Rebecca Vandall at rvandall(at)srainternational(dot)org.