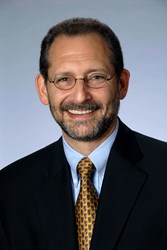 "It's an honor and a privilege to be leading this discussion with the best and the brightest leaders within JHI."
Wayne, New Jersey (PRWEB) August 27, 2013
During this three day conference, September 20-22, Dave Roberts of RBZ will hold active group discussions with JHI member firms on significant issues that are having an impact on the accounting industry. One of the main topics will be to explore succession planning. Roberts stated that, "The importance of helping train members to think in terms of doing their own strategic planning is critical." Questions posed for dialogue will include topics such as identifying and developing people critical to the firm's success, alignment with firm strategy, training, implementation and monitoring, obtaining buy-in, as well as the emotional, financial, and operational issues regarding new and retiring partners. Added Roberts, "There is a need to think of new and innovative ways to structure member firms, segment members' markets and price members' products to deliver the best services to each and every client."
The topic of leadership will provide another day long opportunity to explore how firms individually do business. Issues covered will be management vs. leadership, styles of leadership that work best within each individual firm's culture, qualifications necessary to selecting the Managing Partner and evaluating that firm's leader year over year. Developing new leader and success metrics will be among other important topics to be explored.
This conference will include opportunities to explore Chicago for firm members and their guests. A dinner boat cruise and a tour of Wrigley Field are among the events that have already been scheduled.
About JHI
JHI is one of the preeminent international accounting associations helping its members and their clients gain a competitive advantage. JHI provides immediate availability of worldwide resources to nearly 100 member firms located in more than 50 countries. Members are able to tap into a powerful network of financial professionals in regions, nationally and internationally through a comprehensive portfolio of knowledge-exchange, networking forums and programs that enhance know-how and expertise.
Please follow and friend JHI on Twitter, Facebook and Linked-In.