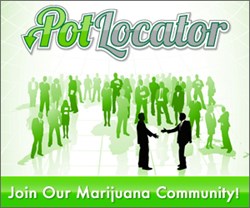 "Our company is absolutely honored to feature Home Grown Hydroponix as a premier location in Grand Rapids, MI. This business entity represents the essential values that are practiced and preached at our company." -John Nicolazzo, C.O.O. of PotLocator
(PRWEB) August 23, 2013
Home Grown Hydroponix is a Michigan hydroponics store that has been providing the state with some of the most up-to-date and efficient products in cultivation equipment and growing essentials. For the last two and a half years Home Grown Hydroponix has served as Michigan's primary-choice for individuals who are interested in the maintenance of a victory garden, shrubbery around the house or growing of around-the-house-herbs right from home. Regardless of a plant's type, this location has whatever an individual will need to develop a sure-fire greenthumb!
This location features all the necessary indoor and outdoor cultivation equipment that anyone could possibly need, while also featuring all-natural organic products, fertilizers and grow mediums to successfully maintain or rejuvenate your gardening project of choice. All individuals who walk through the doors of this exceptional facility with have access to a full staff and sales team, all of which are made readily availible to answer any questions or concerns that are brought forth by prospective buyers. From start to finish, the Homegrown Hydroponics team will walk you through whatever is needed and will help with the purchasing of only the finest products in order to maximize a garden.
Located in the great state of Michigan, Grand Rapids is located about twenty-five miles east of Lake Michigan. Lake Michigan is one of the five Great Lakes of North American and is the only one of the five that is located entirely within the United States. As of the 2010 general population census, Grand Rapids had a reported population of around almost 200,000 residents. The city is also home to five of the world's leading office furniture companies and is nicknamed the "Furniture City" in the most respective manner. Being recognized as the hometown of Red Hot Chili Peppers lead vocalist Anthony Kiedis, Grand Rapids also pays homage to the 38th President of the United States--Gerald Ford and his wife and former-First Lady Betty Ford.
Home Grown Hydroponix also offers to customers an exclusive line of hemp-based products such as various types of creams and solutions. It just goes to show that although this facility specializes primarily in all cultivation and gardening necessities, it still manages to pay homage to its roots of letting nature flourish. Aside from being located in Grand Rapids, this location also extends its services to the surrounding towns and cities of Lansing, Muskegeon, Standale, East Grand Rapids and Eastmont.
As a brand and a well-established business entity, Home Grown Hydroponix's ultimate goal is to always taken into consideration a customer's needs and to eventually expand into other states. This company is prioritizing on taking the industry by storm and eventually leading an evolutionary business that will set an example for others to follow. Customers should take into consideration that if this location does not have a product in its inventory at the time that it is desired to be purchased, Home Grown Hydroponix will take that into consideration and place an order so that the product can eventually be placed in the right customer's hands.
C.O.O. of PotLocator John Nicolazzo said, "Our company is absolutely honored to feature Home Grown Hydroponix as a premier location in Grand Rapids, MI. This business entity represents the essential values that are practiced and preached at our company. Home Grown Hydroponix is legitimizing the industry one customer at a time."