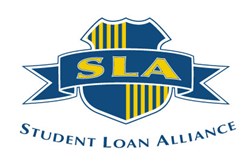 The MortgageKeeper platform puts these resources within reach for our counselors to provide comprehensive solutions and directly provide borrowers easy access.
Washington, DC (PRWEB) August 21, 2013
On August 9th, the Student Loan Alliance (SLA) launched a broad strategic partnership with MortgageKeeper.com designed to ensure Americans needing assistance receive access to a wide range of resources. The SLA will be the exclusive provider of student loan counseling offered through MortgageKeeper and SLA will offer other supportive resources to student loan borrowers requesting assistance.
From employment help and financial counseling to assistance gaining access to disability payments or home repair subsidies, there are hundreds of programs across the country designed to help people in crisis. Typically, counselors and other advisors to distressed student loan borrowers do not have information on these programs. Yet, if accessed appropriately, these services have the potential to help borrowers avoid default or become current on their loan. MortgageKeeper.org provides names of nonprofit and government resources in local markets where clients are in default.
Through this partnership consumers and consumer advisors who use MortgageKeeper to access a broad directory of resources will be directed to the SLA to access assistance by a national student loan counseling provider. A wide range of consumer advisors use MortgageKeeper to provide numerous support services; advisors include hundreds of nonprofit counselors across the country and mortgage servicer representatives.
"MortgageKeeper is highly focused on expanding the use of our tool so no consumer in need goes without services that are within reach. Our partnership with SLA assists our efforts to ensure student loan borrowers have access and consumers with student loan debt, who depend on our services, receive quality counseling provided by reputable nonprofit counselors part of the Student Loan Alliance," stated Rochelle Nawrocki Gorey, President of MortgageKeeper.
The Student Loan Alliance will also link student loan borrowers to other services provided through MortgageKeeper in more than 20 different service categories
The President and CEO of SLA, Larry Gilmore, stated, "The Alliance is excited to be partnered with a consumer focused organization like MortgageKeeper. Our counseling agencies know that borrowers with student loan debt challenges typically have other challenges and are in need of other supportive services. The MortgageKeeper platform puts these resources within reach for our counselors to provide comprehensive solutions and directly provide borrowers easy access."
More information about the Student Loan Alliance can be found at http://www.studentloanalliance.org.
About the Student Loan Alliance
The Student Loan Alliance (SLA) is a nonprofit organization focused on developing long-term solutions to address the student loan crisis with a key focus on leveraging independent nonprofit counselors as "trusted advisors." Alliance members deliver efficient counseling and timely assistance by implementing best in class systems and processes. The student loan crisis affects many households across the country and SLA is committed to addressing the crisis by promoting partnership, developing effective outreach and awareness campaigns, and providing streamlined education and counseling.
About MortgageKeeper Referral Services:
MortgageKeeper Referral Services is the only platform dedicated to connecting consumers to best-in-class local resources. Trusted by top servicers and housing counseling agencies, our applications power more than 3,500 referrals a day in 160 markets throughout the United States. Borrowers with access to local resources have additional opportunities to cure default, benefiting the homeowner, servicer, and investor. For more information about our products and an online demo, visit mortgagekeeper.com.