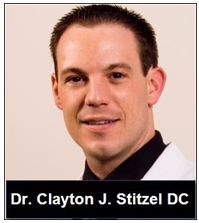 Lititz, PA (PRWEB) August 21, 2013
Dr. Clayton Stitzel, former Co-director of the CLEAR Institute, (a non-profit scoliosis research think tank) has the Early Stage Scoliosis Intervention message in the running to win a free commercial during this year's Super Bowl. The contest is being held by Intuit and supporters can vote every single day by simply going to https://www.smallbusinessbiggame.com/pa/Scoliosis-BootCamp/374565 and clicking on "Vote".
Scoliosis occurs when the spine of the back forms a C or an S shaped curve. Scoliosis affects 2 to 3 percent of the population (an estimated 6 million people worldwide) and the exact cause remains unknown. The primary age of onset for scoliosis is 10 to 15 years old, and the condition affects more females than males. Scoliosis can impact the quality of life with limited activity, pain, reduced respiratory function or diminished self-esteem. Vertebral disc deformity (wedging) is considered a key component of spinal curve progression.
According to Dr. Clayton Stitzel, "It would certainly put the topic of scoliosis treatment back on the front burner for many people in the United States, and moreover call attention to the need for Early Stage Scoliosis Intervention while the curvatures are still small and patients are younger. That is when scoliosis exercises can have the most impact on the natural course of the condition."
Dr. Clayton Stitzel is a Lancaster County Native. He is a graduate of Manheim Central High School. He received his bachelor's degree in Kinesiology (the advanced study of biomechanics) from Penn State University. Dr. Stitzel earned his Doctor of Chiropractic degree from Palmer College of Chiropractic in Davenport, Iowa. While attending Palmer College of Chiropractic, he received research honors and was inducted into Palmer's research fraternity. He is one of nine health care professionals within the U.S. that have received the CLEAR Institute's most prestigious certification in scoliosis treatment- scoliosis intensive care certified. Dr. Stitzel is a nationally and internationally recognized lecturer within the scoliosis field, speaking recently in Singapore and England. He is the co-developer of the scoliosis traction chair. Dr. Stitzel is the owner and Clinic Director for the Lancaster Spinal Health Center where he has practiced for 9 years. For more detail please visit, http://www.treatingscoliosis.com/.