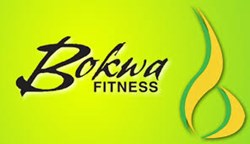 Bokwa - unlike any other group cardio class.
Chicago,IL (PRWEB) August 21, 2013
Bokwa® (http://www.bokwafitness.com) is different; it is unlike any other group cardio class. Participants draw letters and numbers with their feet while performing an energizing and addictive cardio workout routine. There is the Bokwa® L, the Bokwa® 3, the Bokwa® J and a dozen more steps that are performed to energizing and popular music. Bokwa® uses universal sign language so that instructors and participants can signal the next move to the each other, making the workout a fun group experience.
Bokwa® classes attract children, adults and seniors. Participants become healthier, more energetic and lose weight while burning up to 1200 calories per workout.
In a matter of months, Bokwa® took the UK by storm with over 2,000 certified instructors offering Bokwa® classes to over 30,000 participants all over the country. Taiwan, South Africa, New Zealand and much of Europe followed shortly afterwards. Demand for classes and instructor certifications exploded so rapidly that Bokwa® launched a worldwide road tour.
Developed over an 8-year period by international fitness personality Paul Mavi, a leading group fitness instructor in Los Angeles, California, Mavi created Bokwa with the philosophy that "If you can move, and you can spell, you can do Bokwa®. Each Bokwa® step looks the same, whether it is done in Taiwan, South Africa, Poland or New Zealand. This gives instructors and participants the structure and confidence to do Bokwa® at their own skill levels."
Bokwa® anticipates certifying several thousand instructors in the USA over the next coming months. Expect to find a Bokwa® class in your neighborhood shortly. If you want to experience Bokwa, ask Bokwa Best Aliza Mor to host a "taster" at your facility or to set up an instructor training.
Bokwa®, is a trademark owned by Bokwa® Limited. For more information about Bokwa® visit http://www.bokwafitness.com or Aliza Mor at aliza(at)bokwafitness(dot)com and 847-207-3126.