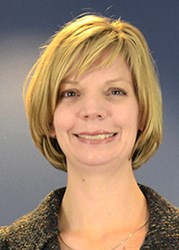 Most women are often on their way home 45 minutes after the procedure.
Bellevue, WA (PRWEB) August 21, 2013
Puget Sound area women looking for a permanent birth control method that doesn't involve surgery or hormone treatments now have the option of Essure, offered through Overlake OB/GYN. Essure is a permanent birth control method that works with a woman's body to prevent pregnancy. The Essure procedure offers women benefits not available through other permanent birth control methods. Namely, it's surgery-free, hormone-free and worry-free. Overlake OB/GYN is one of only a few clinics in Washington State to offer this to patients.
"Because there is no surgery required, Essure can be performed comfortably and quickly in our office," said Dr. Christine Werner, Overlake OB/GYN physician. "Most women are often on their way home 45 minutes after the procedure and return to their normal activities in less than a day."
What is Essure?
Essure is a non-surgical procedure that uses access to fallopian tubes through the vagina and cervix. Using a small catheter, Overlake OB/GYN physicians follow the natural pathways of the patient's body to place a small barrier, shaped like a tiny spring, into the fallopian tubes. This barrier is made from the same safe materials used for heart stents and many other medical procedures. Once the coils have been safely inserted into fallopian tubes, the body begins to form scar tissue around the barriers. After three months, a real-time X-ray is then done to confirm that the fallopian tubes are completely blocked, which prevents conception. As of August 2012, most insurance companies cover the entire procedure due to the Women's Preventive Services provision of the Affordable Care Act (ACA).
Who should consider Essure?
Women should only consider using permanent birth control if they are 100 percent sure they do not want any more children. This is a permanent procedure and cannot be reversed. Here are some of the questions women should ask before talking to their OB/GYN or Midwife about pursuing permanent birth control procedures:

Am I 100% sure I do not want to have another baby?
Has temporary contraception become a bother for me and/or my partner?
Do I experience negative side effects from hormonal contraceptives?
Am I wary about using hormonal contraceptives for a long period of time?
Is my partner considering a vasectomy?
Have I been considering the idea of a tubal ligation?
Women interested in learning more about Essure can contact Overlake OB/GYN or make an appointment with one of our renowned physicians and practitioners. To learn more about Overlake OB/GYN, visit http://www.overlakeobgyn.com or follow the practice on Twitter, Facebook or Pinterest.