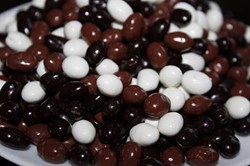 If you want to be healthy, you have to live a healthy lifestyle
Denmark, WI (PRWEB) August 22, 2013
With Back to School here, Almost Nuts has decided to share information on creating a healthy lunch for children. They are posting healthy lunch ideas on their Facebook page, Pinterest page, and Twitter. Almost Nuts is dedicated to helping people live a healthy lifestyle, and they wanted to share some extra tips for children returning to school this month.
Almost Nuts is a healthy snack option for children and adults, so they thought it would be great to talk about even more healthy options that are available for children. Owner Darren Kornowske states, "If you want to be healthy, you have to live a healthy lifestyle."
One part of a healthy lifestyle is to eat healthy foods. Healthy foods have been shown to decrease cholesterol, increase energy, ease the stress on vital organs such as your heart and do a number of other vital things to make your body healthier. Eliminating junk foods and a bad diet can make you look and feel significantly better.
Almost Nuts is a perfect option for a healthy snack. Instead of a bag of greasy potato chips as a snack, substitute the grease for soybean snacks. The benefits to eating soybean snacks have long been explored and noted. For instance, isoflavones in soy can help lower bad cholesterol. They are great for kids because soybean snacks are not at all bland or boring snacks.
The ingestion of soybean snacks has been shown to be a strong health staple. Women in Asia consume roughly 20 to 80 milligrams of soy isoflavones daily, and the rate of breast cancer among those women is one fifth of the rate of their Western counterparts. In addition, population studies have shown eating soy foods has been associated with the reduction of prostate cancer among men. Finally, eating soy products has been shown to lead to a reduction in the symptoms of menopause.
Almost Nuts has been a great option for children. They are nutritious and very healthy but at the same time satisfying and delicious. Keeping children interested in healthy food can be a challenge, so check out Almost Nuts on Facebook, Pinterest, and Twitter to get some more excellent lunch ideas!