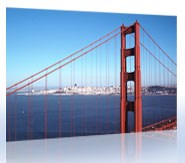 Miami, FL (PRWEB) August 21, 2013
Full color postcard printing can create a unique marketing opportunity for businesses, and Smart Resolution offers affordable, eco friendly, and high quality postcard printing that can help businesses achieve their desired marketing efforts within budget.
Companies can explore the impact of direct marketing using eye catching postcards. Creating a unique design will draw attention to your message and bring in more potential customers. Physical mail remains an effective marketing strategy, with a higher open rate and relatively low energy level required. Designing a postcard can get a company's message across quite effectively and is not as time consuming as social media practices, which require constant updating.
Full color postcards are also ideal for businesses looking to make an announcement. If a retailer is moving locations, sending a postcard out to local consumers can be surprisingly effective. A marketing company can showcase portfolio work by mailing out postcards featuring past campaigns. The possibilities for postcard marketing are truly endless. The process becomes even simpler when combined with the option to use a direct marketing firm or mailing lists of targeted consumers.
Postcards can be printed in combinations of full color images on one or both sides, or with full color on the front and black ink on the back. Companies can order as little as fifty postcards with the option for digital printing. Larger quantities of 250 or more require offset printing. Offering both printing styles allows Smart Resolution to keep prices competitive and businesses get a high quality product at a low cost. Whether a customer needs 50 or 150,000 postcards, the order will be printed and shipped within four business days.
Smart Resolution is right on trend with Eco-friendly stocks and inks becoming more common in the printing industry. Postcards can be printed on recycled stocks of differing thicknesses in gloss or matte. These stocks are created entirely from Smart Resolution's paper waste. Every postcard is printed with soy-based inks, which release less volatile organic compounds than traditional printing methods. This process is safer for the atmosphere than petroleum-based inks.
You can get ideas from looking at images on the Internet or looking at the pieces of mail you receive and creatively rethinking them. Once you are set on a design, Smart Resolution can help you get a quality product that you can mail out yourself or hire a firm to do it for you.
Founded in 2003, Smart Resolution is an online printing company that offers complete solutions for small businesses seeking value, convenience and professionalism. With a user friendly website and the latest trends in technology, they aim for a growing number of customers to elect them as the online printing company of their choice.