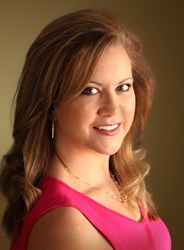 School professionals have a unique opportunity to develop their personal brands and contribute to the overall education of children.
Greenwood Village, CO (PRWEB) August 22, 2013
School districts across the United States are planning in-service programs to motivate, educate and facilitate success in the 2013-14 school year. Lida Citroen, international reputation management and personal branding specialist announced two new programs specific to school district administrators.
"In today's challenging economic times, it's essential to have a competitive edge and maintain control over your brand," says Citroen. "School professionals have a unique opportunity to develop and execute a personal brand resulting in a job that satisfies their professional and personal goals which align with district values." Citroen has done programs for NAPT, Adams 12 School District, Douglas County School District, among others.
Citroen states, "In my programs, I help school district teams develop their personal brand to improve relationships and attract opportunities; understand the formula for building credibility; differentiate their reputation from the competition; and identify their target audience."
She offers two new programs and the details can be found by clicking here.
About LIDA360
LIDA360 is a brand consultancy firm, based in Colorado. Principal Lida Citroën is an international personal branding and reputation management expert who designs and enhances the identities of companies, executives and individuals globally. Lida practices an integrated approach to branding, marketing and communications that enhances the total customer experience and reduces the investment for success.
The author of the book, "Reputation 360: Creating power through personal branding," (Palisades Publishing, 2011), Lida is an accomplished speaker who engages audiences with her empowering message about managing your personal brand and reputation. Lida presents programs for corporations, conventions and non-profit organizations around the U.S. She can be reached at 800-314-5060 or http://www.LIDA360.com.