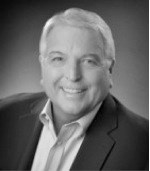 Plano, TX (PRWEB) August 21, 2013
Haute Living Real Estate Network will feature Mike Brodie as a preferred real estate professional. This unique circle of leading real estate agents presents opulent estates and extravagant properties to the affluent buyers and homeowners looking to purchase the foremost residential listings. Featuring properties with over-the-top amenities in the most exclusive locations, members of the Haute Living Real Estate Network ensure that readers are exposed to the finest real estate the market has to offer.
About Haute Living Real Estate Network
The Real Estate media partner of Haute Living specializes in selecting top real estate professionals, thus creating the most prominent directory for exceptional listings. The network website is an online destination for all real estate related news, which features daily blog posts that provide up-to-date information on affluent markets and real estate developments. Access all of this information and more by visiting http://www.hauteresidence.com/
About Mike Brodie
Mike Brodie is an award-winning REALTOR® who joined the industry in 1973. He stays at the top of his field by combining his vast knowledge and experience with creativity and a progressive vision. Mike knows how to get results.
Some of the most prestigious awards he has earned in his forty years as a REALTOR® include Keller Williams Realty® President's Award, REALTOR® of the Year for Collin County Association of REALTORS®, REALTOR® of the Year for the Texas Association of REALTORS®, and REALTOR® of the Year for the Texas Association of Builders. He also won the Leadership Award for the Greater Dallas United Way.
Mike supports the communities that he feels contribute important work in the world. He was appointed to the Texas Real Estate Commission by Governor Bush and served on that committee for seven years, including serving as the chairperson. He is a director of the National Association of REALTORS, a member of the executive committee of Big Brothers Big Sisters, and serves on the Board of Directors for Baylor University Hankamer School of Business. He served as President of the Plano Chamber of Commerce, as the founding Chairman of the REALTORS Federal Credit Union and Treasurer of the National Association of REALTORS. In 2010 he served as Chairman of the Board of Governors for Gleneagles Country Club. In 2010 he was awarded the Distinguished Alumni Award from Grand View University.
To Learn More: Visit Mike Brodie's Haute Real Estate Network Profile and website.