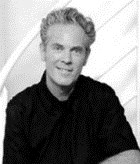 New York, NY (PRWEB) August 21, 2013
The Haute Design Network welcomes Christopher Coleman of CC Interior Design, Inc., headquartered in New York, NY. As the newest member for 2013, Christopher Coleman is known for his superior talents in creating fresh and vibrant modern spaces.
Coleman's professionalism, years of experience, willingness to meet the needs of clients, and the ability to flawlessly finish projects and transcend trends while setting a precedent for other interior designers in the field.
About Haute Design Network
Haute Design Network selects interior designers that have demonstrated a high level of expertise, professionalism, and accomplishment; this elite circle of leading interior designers is encouraged to expose readers to several elements from past and current design trends as they provide a glimpse into future innovations, while offering both inspiration and exceptional resources for those seeking experienced luxury interior designers and sophisticated interior design firms.
CC Interior Design, Inc. is featured on Haute Design Network's comprehensive website as a distinguished member alongside other leading interior designers from across the country. Network members have the exclusive opportunity to interact with viewers by utilizing the Haute Design Network platform via customized blog posts and unique design features. Visit the Haute Design Network at http://www.hautedesignnetwork.com .
About Christopher Coleman of CC Interior Design, Inc.
New York based interior designer Christopher Coleman's style is innovative, modern and incorporates a bold color palette. His inspired designs blend functionality with modernism that result in interiors that have personality, beauty and exude comfort.
Coleman is noted for his graphic sensibility, seamlessly mixing periods, materials and shapes, creating fresh and vibrant spaces that are modern, often with whimsical twist.
For over a decade Coleman has been designing residential interiors from city dwellings to sprawling estates throughout the US and internationally with projects up and down the eastern seaboard from Martha's Vineyard to New York to Miami to projects in Paris and Venezuela among others. Coleman has also designed commercial projects including the recently opened New York City restaurant Nuela and Spin N.Y. Ping Pong Club.
Coleman has been recognized by several publications as among the best interior designers in the world including Interior Design, New York, and New York Spaces. His work has been published in magazines around the globe including Elle Décor, House Beautiful, Better Homes & Gardens, MaisonFrancaise, Esquire and AD Russia.
For more information: Visit Christopher Coleman's Haute Design Network Profile and website.